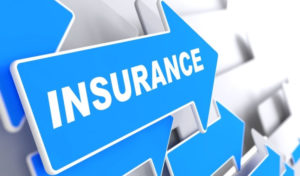 Toffee Insurance, India's first all-digital insurance platform for millennials has joined hands with Mobiefit, an Indian fitness technology training startup. This partnership marks the first launch of Indian insurtech contextualisation.
StayFit Toffee, Toffee's fitness coverage, will be extended to users at no additional cost as part of Mobiefit's subscription packages.
All Mobiefit subscribers, new and existing, will be able to avail StayFit insurance during this three month long pilot. StayFit Toffee is an annual policy, retailing at Rs. 430 for the year cover.
Gul Panag, co-founder of Mobiefit said, "Community is key. To stay motivated you need a support system and accountability. Working out on our own time takes dedication, but the Mobiefit app fosters engagement and connections, creating a tribe. Mobiefit is building a community between user communities and like-minded brands such as Toffee."
Sushant Chavan, venture head of Mobiefit, shared, "Our subscribers pan-India understand that fitness is no longer a luxury, but a necessity. Many people consider injuries simply as a part and parcel of running and working out, only considering insurance under a lens of traditional health insurance – but this is not the case.
"The kind of physical therapy and treatment needed for sports injuries can involve specialised rehabilitation centers, which cost a substantial amount of money. But if you are covered, all this is taken care of. Collaborating with Toffee ensures safety, and is a great value addition for our users."
StayFit Toffee offers coverage for:
OPD hospital charges upto Rs. 5000
Inpatient hospitalisation charges up to Rs 95,000
Ambulance charges upto Rs. 2000
Accidental death or disablement upto Rs. 1,00,000
Treatment for broken bones upto Rs. 20,00
80% of the cost of a wheelchair or crutches up to Rs. 10,000
Speaking on the collaboration, Rohan Kumar, CEO & Co-Founder, Toffee Insurance​, said, "Fitness insurance is a new concept. We're encouraging safety, while fostering the pursuit of fitness. Our aim for the association is to make insurance relevant to millennials. You try to be conscious of your body's limits and accidents, but you should be conscious of your wallet too in case things go wrong."

Recommended from all portals