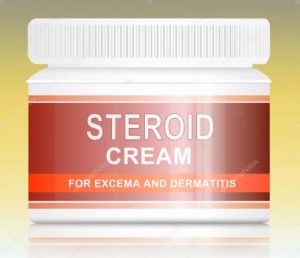 The Government has banned over-the-counter sale of around 14 creams. The step has been taken to prevent the indiscriminate sale of topical preparations containing steroids and antibiotics without prescription.
Many creams have been banned which includes alclometasone, beclomethasone, desonide, desoximetasone and flucinonide among others.
In a notification issued on March 23, the Health Ministry has put 14 steroid-based creams and ointments under the Schedule H category by making amendments to certain Drugs and Cosmetics Rules, 1945.
The Drugs Technical Advisory Board (DTAB) had recommended a ban on the sale of such creams without prescription. DTAB had also submitted their recommendations to the Central Drugs Standards Control Organisation (CDSCO) regarding the same.
The development came to the fore after dermatologists complained that pharmaceutical companies were selling steroid- based creams and ointments to patients who use them without medical guidance.
The revised rules will be applicable to skin creams that contain steroids or other prescription drugs. Ordinary face-cleansing and moisturizers won't come under this purview.

Recommended from all portals