Companies with an innovation edge will have a robust competitive advantage. But in order to do that, they must first know what the technological advancements on the anvil are and plan accordingly, writes Dr Vishal Rajgarhia, Marketing Director Finecure Pharmaceuticals.
The healthcare sector is one industry where any advancement, process change, brought upon by technological advancements, has an intense impact on the health and healthcare methods of millions of people. For years, health and pharma industries have trod a familiar conventional path. But with a rapidly changing marketplace with innovative advancements, it has become mandatory for the industry for keeping pace with the innovations that are reshaping the face of the industry.
Experts predict that the Indian pharmaceutical market has the potential to double over the next four years and triple over the next decade, but it is facing stiff competition from countries like Mexico, Russia, Indonesia, China, Brazil and Turkey.
Unless India's pharmaceuticals industry realises that its current systems are both economically unsustainable and operationally incapable of matching the high standards of its competitors, and that unless it changes the way it operates and adopts growth opportunities by embracing innovative methods, chances of it realising the imminent growth is not very promising.
What the pharma industry must keep in mind is that the reason why they need to innovate and change their fundamental embryonic style of operation is that healthcare is changing dramatically. Furthermore, given the soaring graph of lifestyle diseases like diabetes, hypertension and other chronic ailments, healthcare is shifting its emphasis from treatment to prevention and the traditional healthcare model, having outlived its utility, will have to make way for a new world order.
If the Indian pharmaceutical industry wants its share of the pie, it must not only match its competitors but stay one step ahead.
Companies with an innovation edge will have a robust competitive advantage. But in order to do that, they must first know what the technological advancements on the anvil are and plan accordingly. Adopting new technology does not come cheap. The challenge of bringing new innovative products into the markets can put revenues under huge pressure and can gravely impact bottom lines if preparedness is inadequate or improper. Hence, it is of the utmost importance to understand what the future holds so that it remains relevant in the world markets and also remains financially viable.
To my mind, these are some of the technological innovations that will impact and influence the industry over the next decade.
Today medical services — thanks to smart phones and other devices — have brought healthcare to an individual's doorstep.
Technology has been developed, in which a patient's heart rate can be monitored from where he is and the information is sent to a smart phone from where it can be relayed to a particular healthcare provider. This means that real time data will be available to pharma companies to use the information to study usefulness and compliance. Diagnosing patients has been one of the biggest drawbacks and downside of proper and speedy treatment. Such data will hasten up the process of treatment.
Today, modern devices are in the process of developing technology that will help define and diagnose illnesses in seconds. Just imagine having a small portable, wireless device in the palm of your hand. The moment you ask it to, it will monitor and diagnose all your health parameters and actually relay them to your health provider. Sounds like science fiction? But technology has actually invented a machine that can be held 'aapkimuthimein,' and it can accurately diagnose 13 health conditions on its own, without the individual having to visit a clinic or a hospital.
Innovative healthcare systems are commencing even at medical schools and 3D medical technology is enabling doctors to study anatomy without having to cut open a cadaver. Through holographic images wouldbe doctors can view and interact with organs and human tissues just as if they were real tangible objects. Since cadavers were not very easy to procure, studying through pictures was a prevalent practice in many medical colleges, but the imaging technology is such that it seems that they are actually touching, feeling and exploring with real body parts.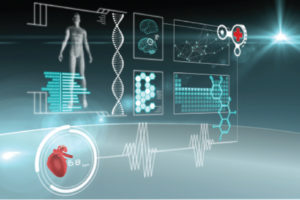 Today 3D technology has entered the healthcare industry in a big way and is being widely used to make specific personalised prosthetics and dental implants. Now, it is making its presence felt in healthcare also. In the advanced world of specialised healthcare where the patient's demands have become more precise and specific, standard doses, or one size fits all, will not be acceptable anymore because all patients do not respond to the same dose in a similar fashion.
3D technology will enable doctors to analyse a patient's personal data and decide on the exact dosage required. This technology has the potential to create a personalised medicine for a patient so that instead of swallowing a number of pills each day for different ailments, he or she will be able to swallow just one pill that has all the ingredients that the patient needs. 3D profiles help to study a drug once it is inside a patient and analyse how much time it takes to break down. This will eventually lead to making pharma products that are more exact and specific to the needs of the patients.
One path-breaking new technology that is in its experimental stages could change healthcare totally and greatly lessen the use of oral medicine. Doctors are researching the possibility of implanting miniaturised, implantable devices into the body.
These devices would be automated to detect the electrical signals that nerves give out and help standardise and modify signal impulses that that could otherwise lead to many diseases. Doctors say that they are very near to trying out this new technology especially for patients suffering from lifestyle diseases like diabetes and hypertension.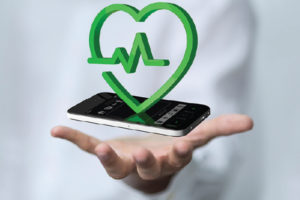 Emerging technologies are changing patients and medical care provider interactions. Today there are very few hospitals that still interconnect with paper. Records and data are almost entirely on digital systems. Earlier a patient, owing to lacuna in the communication systems, would endure long periods of waiting before all the concerned factors, from his medical insurance provider, to the pharma companies, to doctors were all linked up together. Today there are digital platforms available that provide patient information simultaneously to all stake holders, saving on time, effort and money.
What the future holds for the healthcare industry and all its stake holders, primarily the pharma industry, is very exciting and stimulating to conceptualise. It's a fast moving industry and the growth potential is enormous. Technology induced changes will change its face forever. With innovation bringing healthcare to a patient's doorstep it is but a certainty that pharmaceutical companies will open direct-topatient distribution avenues and stockists and wholesalers will become obsolete. Furthermore, since the pharma companies will deal directly with the patients they will start offering total health packages in collaboration with healthcare providers. This will lead to considerable transparency and pharmaceutical companies will have to seriously consider lowering their prices.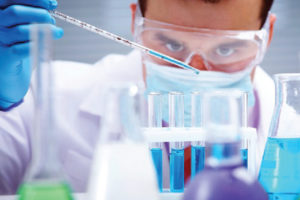 There is a lot for the healthcare industry to look forward to. There are exciting days ahead. From leveraging big data to interacting on social media technology can be used to heal people quickly, correctly and at a lesser cost. Social networking is enabling doctors to collaborate with one another, and help each other with difficult cases, irrespective of where they are in the world.Not only does it enable doctors to talk to one another even during ongoing surgery, it has even made it possible for patients to take consultations online. So a patient sitting in Ahmedabad can seek medical consultation from a hospital in Chicago. It's like having a super specialist in your pocket.
There is little doubt that new advancements in technology is providing a huge boost to the healthcare industry and all its stakeholders. This technology has come out from its experimental stages and is likely to make its presence felt in big way that will alter the face of the health care industry forever.
The time is not too far away when patients will not need to make expensive and unnecessary trips to their doctors, but will be diagnosed and treated online. Pharma companies will make products tailor-made for patients and deal with them directly. It is becoming increasing clear that modern technology is expanding the boundaries of healthcare and we are all entering a fascinating new era of healthcare.

Recommended from all portals