On the World Heart Day, let us pledge to take care of ourselves by first taking care of the most important organ of our body – the heart, writes Dr Preeti Devnani, Sleep Therapist, Godrej Interio.
No pun intended here! Studies reveal that chronic sleep deprivation is directly related to increased risk of developing cardiovascular disease.
Our sleep cycle is divided into stages of light sleep and deep sleep. As our body readies itself to build up to the deep sleep stage, the heart rate and blood pressure is lowered and our body rejuvenates itself by giving the organs much-needed rest.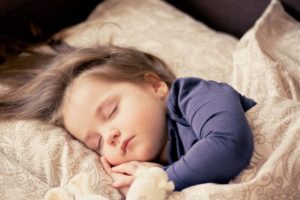 The lowering of blood pressure and heart rate is necessary for the heart to function actively for the rest of the day. If sleep is disturbed during this period, the restfulness is abruptly cut short.
Short sleep cycles caused due to acute and short term sleep also release increased C-reactive protein (CRP) that causes increased inflammation in the body. This may result in serious cardiovascular injury.
Continued sleeplessness leads to high blood pressure and stress. Accrued stress releases excessive cortisol – the stress hormone. It also affects blood glucose thus impairing the body's ability to repair blood vessels. This increases the risk of developing serious health problems such as heart disease and stroke.
Here are some steps to improve sleeping habits that will lead to a healthy heart and lifestyle:
Follow a routine: Set the clock as per your bedtime and stick to it. Keep distractions such as phones gadgets and late night T.V. shows away.
Exercise: Do cardio exercises such jogging, swimming, cycling or simple walking at least 4 times a
week.
Ask a sleep expert: If you still think you are facing issues sleeping and are worried you may be prone to heart problems, consult a sleep doctor.

Recommended from all portals