Prabin H Shingare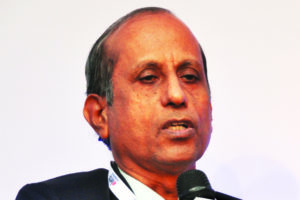 Director, Medical and Research,
Government of Maharashtra
"The main challenge in public health delivery system for the Government of India is that of manpower in rural India, especially in tribal and remote areas. If this challenge is overcome then I think there won't be any major hurdles reaching to the last mile. In rural hospitals, the Maharashtra Government has completed filling up of 90 per cent posts of MBBS doctors. Now, we have a challenge on filling up of post-graduate vacancies at district, subdistrict, cottage and rural hospitals, having more than 50 beds. Notably, the Maharashtra Government has initiated a policy that doctors applying for renewal of their registration after five years have to mandatorily serve one year in the rural areas. If the doctors have served a year in the rural areas, the period will be treated as a 'bond service' to the government. This can be replicated by other states. Probably, this will help us get more and more doctors to work in rural areas."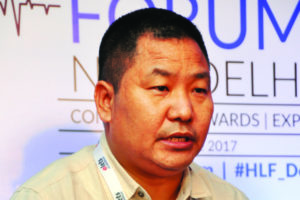 Dr Raja Dodum
MPH, National Urban Health
Mission, Government of Arunachal Pradesh
Speaking of public health, the main problem we face in my state and other parts of the Northeast region is accessibility. We have problems in healthcare financing, manpower, infrastructure, medicines and equipment as well. In a way, PPP model has helped us in strengthening the state's healthcare system. With the implementation of National Rural Health Mission in 2005, around 14 primary health centres are being run under PPP model in collaboration with Karuna Trust, a Karnataka-based NGO. These health centres are catering healthcare services really well in far-flung areas of our state.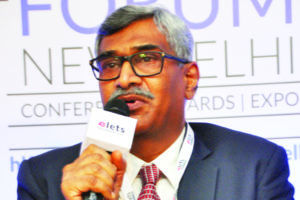 Sanjay Deshmukh
Secretary, Medical Education, Food & Drug
Administration, Government of Maharashtra
"The linkages between medical education and the public health system need more strengthening. At the level of medical colleges, we can introduce some necessary changes. In cities like Mumbai, non-communicable diseases have already crossed 10 per cent of the population. The issue needs to be addressed on priority. The average life expectancy has already reached 67.5 and we expect to take it up to 70 per cent by 2025. We're exploring to provide supplementary knowledge of allopathic medical system to doctors to practice in rural areas. In the New Health Policy-2017, we're hoping to increase the spending on health to 2.25 per cent of the GDP from the current 1.47 per cent. Probably, more spending and funding will arrive to strengthen the public healthcare system as well as the medical education system. In years to come, we should be able to achieve the policy goals of 2017."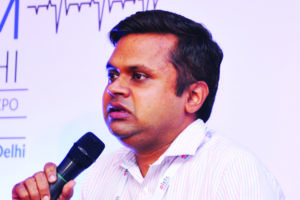 Abhinav Agarwal
Nodal Officer, Maternal Health,
Government of Rajasthan
"In order to achieve any goals in public health, we need an active participation of one-and-all. We need to be well-informed on the latest trends. We can take a simple example on how we have used technology to impart information to the grassroots level. For instance, video conferencing can be used to inform all our 48,000 ASHAs in one instance, as the grassroots healthcare is very much dependant on them. There is a need of making the system more transparent and monitoring the data. Our biggest challenge is to make available the services to the grassroots levels in which ICT can play a major role."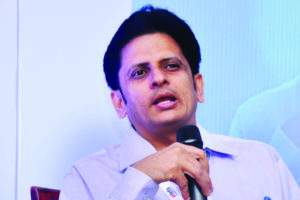 Dr R Harshvardhan
Sanjay Gandhi Post Graduate Institute of Medical Sciences,
Lucknow
"Let us look at the challenges and opportunities in public health delivery through a tri-elementary approach — input, process and output.
The challenges that are available at the input level are manifold and primarily we look at infrastructure, manpower, equipment and supplies. The way the three-tier system has been designed in the public healthcare delivery, there is a topographical, geographical and heterogeneous distribution. We have to look at the challenges scientifically. In AIIMS, a study was conducted that revealed that 50 per cent of equipment in government hospitals are lying unused. If this is the state of hospitals in the country's national capital, we can imagine the state of hospitals at district level across the length and breadth of the country. There is a need of capacity building through a long-term strategic plan: There is a great disparity in need and supply. Probably, the new National Health Policy, 2017 will look into it."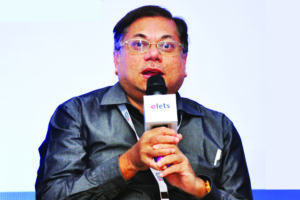 Dr Supten Sarbadhikary
Project Director, Centre for Health Informatics of the National Health Portal
"Smart is basically safe and green. So, you need to keep safety in mind when you talk of smart healthcare. When we talk about public health delivery, it's not just the hospitals or healthcare providers but it involves water, sanitation and other things as well. When we talk about challenges and opportunities, the challenges are not only in the health domain, but also in the other allied domains."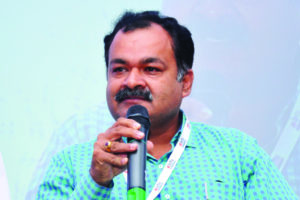 Dr Nitesh Shah
Assistant Director (MA & RSBY), Rashtriya Swasthya Bima Yojna,
Health and Family Welfare Department, Gujarat
"For any government, human resource (HR) is the major challenge in a public health delivery system. Through schemes like CM-SETU, Chiranjeevi Yojana and Bal Sakha Yojana, the Government of Gujarat has involved private sectors for addressing the HR issues. Infrastructure is another major challenge. To address this issue, Gujarat has initiated Mukhyamantri Amrutam Yojana and Rashtriya Sasta Bima Yojana. We've also initiated project implementation unit through which we're developing infrastructure for the health."

Recommended from all portals