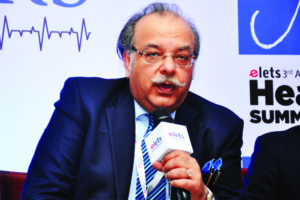 Prof Dr Sanjeev Bagai
Vice-Chairman and Director-Dean, Manipal Hospital, New Delhi
"India has approximately two per cent of land area and 21 per cent of disease burden. Approximately, 25 to 30 per cent of global deaths happen in India and approximately 40 to 50 per cent of those global deaths happen among children below the age group of five years. The burden of non-communicable and lifestyle diseases is huge on adolescents and age groups beyond that.
We see patients in hospitals, administrators running the hospitals and financiers funding the building of these hospitals. In certain large metros and expensive land areas, the cost of building a hospital is upwards of Rs 2 crore per bed. Very often, we say, private healthcare is expensive but actually it is not when compared to most hospitals in the Western part of the world, looking at the sheer volume of money spent on developing infrastructure and given the world-class level of care, equipment and healthcare delivery services."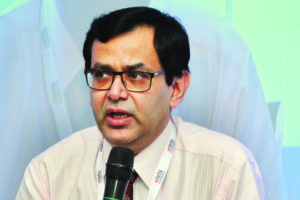 Prof Dr Nitin A Nagarkar
Director, AIIMS-Raipur
"I think the health sector per se in the entire world — whether in Western countries or any other country — is going to become more and more expensive in coming times. The expectation of the public is bound to increase. However, technology has its own advantages. I think the best way to leveraging the technology is through networking. If we can have peripheral facilities networked through the ICT, we can have them linked with central institutions, or similar kind of systems, where peripheral systems are loose rather than relying only on certain large hospitals or facilities in larger cities and metros. I think that should definitely bring down the cost in future."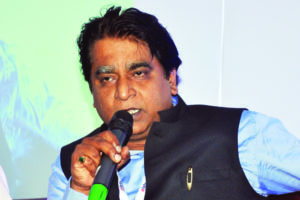 Dr Sajan Nair
Group Chief Operating Officer, Zydus Hospital, Ahmedabad
"There has to be differences between regulatory and accreditation in accrediting agencies. It can't be made mandatory, though it's up to the people to accept the quality of standards. Let's understand why hospitals apply for accreditation. One of the reasons accreditation was started is to bring quality healthcare into the system. Ten years back we used to have one or two hospital chains across India. But now the situation has changed and now we have regional players. You don't have one single hospital fixing the standards. As we moved on, accreditation came into the system and the first to start were the corporate hospitals. Almost all corporate hospitals obtained it. It started in 2008 and as of now there are 400 plus accredited hospitals. Accreditation standards are all objective and the people delivering them are subjects. They've their subjects to interpretation of the assessments. Although the standards are good, the implementation is not monitored. That's the reason, accreditation can't be made mandatory."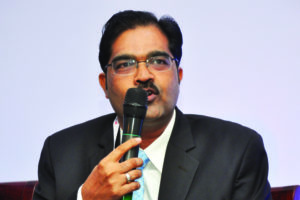 Ravi Bhandari
Chief Executive Officer, Shalby Hospital, Gujarat
"Maintaining standards across different hospitals of the same chain is really bugging the industry or the chain of hospitals. We see a particular centre of excellence operating very well for a particular hospital at a particular place, but the same is not replicated at its branches. There is definitely a lot to be done in this area. Accreditation is very subjective, but at the same time, it does help us to lay down certain processes in systems — for people at other units or other hospitals of the same group — to refer to, and see, if the closest forms of replication are happening at those locations. It really remains subjective and person dependant. Hence there is bound to remain some kind of a difference between different locations of the same hospital for a particular procedure."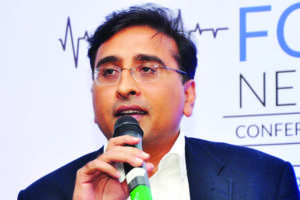 Dr Shuchin Bajaj
Founder Director Cygnus Hospitals, Gurgaon
"We have 10 hospitals running in small towns. The industry is very capital-intensive and bigger corporate do not want to enter small towns because they feel that returns are not big enough. We run very lean hospitals. Our cost setting up of hospital is only Rs 10 lakh per bed having cath lab, neurosurgery, blood bank, intensive care and all of them are NABH accredited. When we were starting out, it was very feasible for us to outsource departments. Initially, radiology was outsourced because we couldn't afford to buy CT Scans, MRI, Mammogram machine, high-end ultrasound, etc., and outsourcing was simple. The ophthalmology, IVF, physiotherapy units were outsourced because they've the expertise to do these works. They have doctors doing the same surgeries 100 times a day rather than us, general practitioners, who cannot get to know smallsmall things that are needed to make those processes very smooth and quick. Money that comes out is also not that much for us to invest. We initially used to outsource everything just because we didn't have money to set it up. But as we grew and could arrange some funding for us, after setting up 4th or 5th hospitals — we realised, more you outsource, more you cut your returns back. You're getting only a fixed percentage and you cannot really scale it up. While trying to set up hospitals at low cost, I think, it's very good to follow shop-in-a-shop model and try to get as many people involved as possible."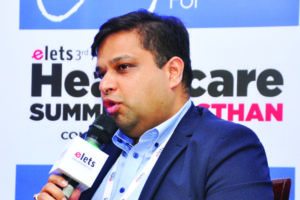 Neeraj Gupta
Director, Imperial Life Sciences Pvt Ltd
"On one side, we have some of the most advanced hospitals which are epicenters of medical tourism in India but on the other side we have the highest number of deaths that are below the age of five. We have so many lifestyle diseases. One of the major reasons for all of this is the gap in terms of how we see diagnostics and how we see the treatment. If we are diagnosed with any kind of cancer, we are ready to spend any amount of money to treat that. But when it comes to diagnosis, we are very old school. We are trying to bring a preventive test, which not only takes care of basic biochemical testing but also provide a genetic makeup of each individual: what kind of disease he/she is having a predisposition for, or they're subjected to have in future. These tests are becoming cost-effective these days. Later, as these tests get more prominent and keeps going up with the larger population accepting, the cost of the testing will further keep coming down."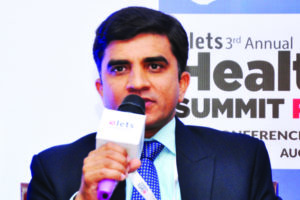 Neeraj Lal
Vice President and Cluster Head, Rainbow Children's Hospitals, Bangalore
"In places like Hyderabad and Bangalore, more than 60 per cent of the business comes from health insurance and credit patient. So, insurance has developed over a period of years: PPN has gone, GIPSA has come and rate management is happening. Since the inception of cashless transactions in 2005, insurance has become more popular with so many new products launched. Earlier, about 70 per cent of the insurance was covered by companies managed by PSUs. But in the last few years, the private players have played a major role and most of the corporates have taken insurance for their employees. Most of the healthcare needs of Indians are being managed by health insurance companies. Gradually, private insurance will take major part of insurances. There are so many products that are patient-friendly. Less than 10 per cent people in India are covered under health insurance. Average plays an important role in determining the cost of insurance."

Recommended from all portals