With plans afoot to transform the health sector in Karnataka, Dr Shalini Rajneesh, Principal Secretary, Department of Health and Family Welfare, Government of Karnataka, shares the state government's priorities in health for the financial year 2017-18 and updates on IT initiatives undertaken in the state besides challenges and best practices in the health domain, in an interview with Sudheer Goutham of Elets News Network (ENN).
What are the key priorities of the state government in the area of health during 2017-18?
Upgrading health-related infrastructure and human resources in public health facilities in Karnataka to implement universal health care successfully are our top priorities.
In infrastructure, we want to upgrade the functionalising the Model Maternal and Child Health (MCH) wings in district and taluk hospitals and streamlining free diagnostics/ free drugs availability with online indenting/ equipment availability.
In the area of human resource, we are improving the availability of manpower in health by filling the vacan-cies of all essential and critical manpower through contract/part-time or by regular recruitment. Alternately, we fill the specialist vacancies with MBBS doctors, while wherever MBBS doctors are not available at PHCs, the vacancies are filled with Ayurveda graduates with training in essential drugs used at PHCs.
We have got approval for additional posts of the paramedics, i.e., Auxiliary Nurse Midwives (ANMs) to promote well-being, prevention and promotion of health. We have also got approval for the First Division Assistant (FDA) posts to improve the reporting system. We have initiated recruitment revision of all the cadres in the department. In training, we want to encourage Diplomate of National Board (DNB) courses to address the specialist vacancies. In emergency response training we are collaborating with Tamasec Foundation, Singapore to train the staff.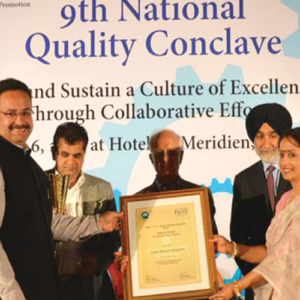 International NGOs are focusing on reforms in healthcare. How do you see (reforms) taking place in Karnataka?
We are working on health reforms for quite some time now. The World Health Organisation (WHO) is helping Karnataka in the Measles Rubella Campaign while United Nations Development Programme (UNDP)'s ongoing strategy for tackling malnutrition will go a long way in improving health parameters in the state.
The Karnataka Health System Development and Reform Project is a World Bank-assisted project, aimed at increasing utilisation of curative preventive and public health services, particularly in underserved areas and among vulnerable groups, to accelerate achievement of the health related Millennium Development Goals. Keeping in view the positive contributions of the project in enhancing health outcomes (reducing maternal and child mortality and communicable diseases) and understanding the need to sustain/continue the innovative programmes, an extension of the project was given till March 2016 (original closing date was March 31, 2012), with additional financing of $70 million (Rs 374.50 crore) with effect from January 22, 2013.
Other initiatives in reforms include implementing virtual clinics to facilitate the access, availability and affordability of primary healthcare to people in remote areas; C&R with rationalisation of available human resources; and streamlining of Human Resource Management Systems (HRMS).
Private healthcare is increasingly adopting IT. Please elaborate on IT initiatives undertaken by the government health sector?
We have undertaken several IT projects within the department. The e-Hospital project (linking patients with health facilities, registration, diagnostics, treatment and big data analysis) makes government hospitals more efficient. Telemedicine and tele-radiology help us in overcoming specialists' shortages. Our IT projects in Karnataka include e-Hospital, tele-medicine, tele-counselling and treatment of psychiatric cases (NIMHANS model), Janarogya (a mobile appl that serves as a user-friendly guide to avail free government healthcare services and facilities).
We have undertaken several IT projects within the department. The e-Hospital project makes government hospitals more efficient. Telemedicine and tele-radiology help us in overcoming specialists' shortages.
We have come to know that you are using social media tools for promoting your department's programmes. Highlight the outcome of the promotion.
We use WhatsApp for sharing information dynamically across the state. We also use Healthizen, a citizen- friendly mobile application, for raising flag about the issues concerned with health determinants.
Our multi-pronged media plan, especially for social media platforms, has helped the department to reach all age groups and sections of the society. Measles Rubella (MR) Vaccination Campaign in Karnataka has been a recent example with 98 per cent success rate.
What are the key challenges in health domain and how do you address them?
Our biggest challenge is to get skilled workforce (MBBS/specialists) to join the government services. We find solutions by motivating people to avail the health services at government hospitals so as to reduce the out of pocket expenditure.

Recommended from all portals