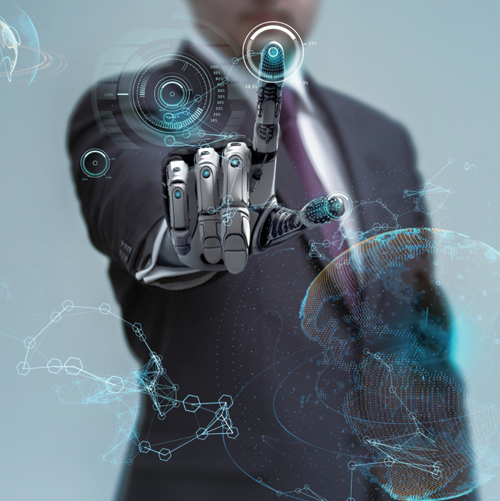 Recognising and rewarding personnel who innovate as well as integrate risk and aligne the management to the entire tech innovation process, have become very critical for pharmaceutical companies especially to keep up with the innovations that patients want and investors expect, says Jasmine Gorimar, Head Information Technology, Boehringer Ingelheim India, in conversation with Elets News Network (ENN).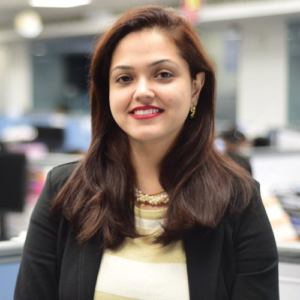 How innovations in technology space are changing the pharmaceutical industry?
Technological innovations in pharma have deeply impacted health and wellness of millions of patients as well as the bottom lines of companies providing it. Today, technological innovations that support or promote both product and business model innovations are a critical element of a corporate strategy and mission. The pharma sector is facing challenges in keeping up with the innovations that patients want and investors expect.
Pharma companies are becoming more customer-centric. This means that planning and execution of customer centric strategies need to be boosted by an internal culture that promotes tech innovation. This also means recognising and rewarding personnel who innovate, integrating risks and aligning the management to the entire tech innovation process.
Pharma companies have long established relationships with physicians and healthcare units. However, the role of payers is becoming increasingly important as they start to tie reimbursements to patient outcomes. That's a radical challenge for pharma companies to further innovate. Strategic partnerships with external collaborators to boost tech innovation and growth have become critical. Joint development of new molecules through an open portal, hard data for drug effectiveness and measurement, licensing agreements, expanding service offerings, rethinking business models, investing in a start-ups exploring new ideas or working together, etc, is becoming absolutely important.
Additionally, pharma companies are also impacted by "dark innovations" in the cyber or virtual world. Therefor, focus needs to be shifted towards IT security and IT compliance.
How have Artificial Intelligence (AI) and machine learning brought in new opportunities to drug manufacturing and bolstered R&D efforts in the sector?
Both AI and machine learning provide pharmaceutical industry with immense opportunities to do R&D differently, so that it can operate more efficiently and substantially improve success at the early stages of drug development. This means that vast resources will be deployed more effectively not only to give a better ROI but also bring in a substantial increase in the delivery of new drugs and invariably shorten the drug discovery process.
An active researcher deals with a huge amount of new information every hour of the day.
AI and machine learning have a vital role to play in augmenting the work of drug development by researchers. Pharma is still at the inception phase at using AI and machine learning for drug discovery.
However, they can be used extensively for selection of patients for clinical trials, enable companies to identify efficacy and safety issues with compounds much earlier and the ability to tap into a much broader chemical space
Engagement of cloud solutions should involve strategic planning to determine the solution's or objective's benefits and risks, assessment of the cloud solution's capabilities to acheive company objectives and identify strategies designed for its correct implementation "
An adoption of cloud computing has granted pharmaceutical industry with enhanced scalability potential. Apprise us on the major issues linked to the increased usage of cloud computing in the pharmaceutical industry
Low cost and on-demand availability of computing resources are the two key drivers to move to cloud computing in any organisation. However, some of the major issues include:
Lack of trust in data security and privacy in cloud service providers. A service level agreement (SLA) may not offer or allow the ability to audit your company data. The decline or loss of company data governance could have a deep impact on prevailing company strategy.
 Technical challenges include resource exhaustion, unpredictability of performance, data lock-in, data transfer bottlenecks, and bugs in large-scale distributed cloud systems. High competition amongst cloud providers can cause an over commitment of computing resources, and hence they cut corners towards delivering value to customers.
 Data lock-in is also an important challenge. Most cloud infrastructures provide very little capability on data, application, and service interoperability. Hence it is difficult for a company IT team to migrate and move data and services back to an in-house IT environment from one cloud provider to another.
 Data security risks that are owned by the company despite having engaged a cloud service; specific risks to cloud computing are separation failure, public management interface, poor encryption key management, privilege abuse, natural disasters, political unrest, etc. These are all finally owned by the company.
Legal issues: Contract law, intellectual property rights, data jurisdiction, and data privacy are important and major concerns.
How should pharma companies leverage the digital health market to enhance their offerings?
The growing mobile health market is one of the main contributors towards doubling the pharma digital health market. This includes small apps, mobile solutions, cloud applications and services. Following core topics should be addressed by pharma companies to succeed at the above:
Digital Strategy: Digital strategy derived from the marketing strategy and company strategy
 Patient Value Offering: Ability to target unmet needs and improve patient life, utilising the full potential and broad spectrum of digital solutions
Innovation: Redefinition of innovation metrics for digital developments and offerings to prioritise investments
In order to leverage the full potential of digital health solutions available, IT and digital marketing teams in pharma companies need to develop smarter designs (technical and use case) that target specific patient needs leveraging existing technologies and making use of accessible patient data whilst incorporating all parties along the treatment pathway.
Additionally, pharma companies eventually face the need to reorganise or redesign the respective organisational responsibilities and hence the business model deployment to be adapted.

Recommended from all portals