Working with the objective to administer, implement and monitor the government's health assurance schemes, Dr Sudha Chandrasekhar, Director (Medical Management), Suvarna Arogya Suraksha Trust (SAST) under the Department of Health and Family Welfare, Government of Karnataka, in an interview with Sudheer Goutham of Elets News Network (ENN), highlights the trust's mandate and initiatives in healthcare delivery.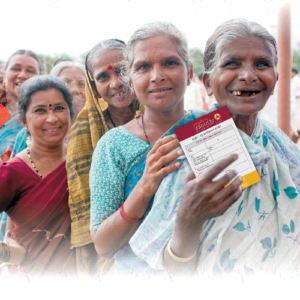 Brief us about SAST and its mandate?
The SAST was established in 2009 as a Special Purpose Vehicle as per the Indian Trust Act of 1882 under the Department of Health and Family Welfare, Government of Karnataka. Chief Minister of Karnataka is the chief patron of SAST, while Minister for Health and Family Welfare and Minister for Medical Education are the main patrons of the organisation. Principal Secretary of the Department is also the Chairperson of the trust and Executive Director (IAS officer) of SAST is the Member Secretary. The objective of the trust is to administer, implement and monitor the health assurance schemes of the Government of Karnataka on a project mode. To guide the trust in policy formulation, implementation and operational aspects, three committees are functional: Board of Trustees; Executive Committee; Empanelment and Disciplinary Committee.
The main mandate of the trust is to ensure reduction in out of pocket expenditure (OOP) through strategic purchasing of super specialty public- private health care providers for easy access to quality healthcare in the tertiary sector to the people of Karnataka. With the transference of Government of India's RSBY scheme under the ambit of SAST since April 2016, the operational domain of SAST has expanded to cover both tertiary and secondary care.
Which are the primary functions and services that SAST offers?
The primary function of SAST is to implement all tertiary care schemes in assurance mode where no insurance companies or third party administrators (TPAs) are involved. The scheme is administered directly through the mechanism of pre-authorisation approvals and claims settlement directly to the empanelled network of public or private hospitals. The smooth operation of the scheme is due to clearly defined 663 benefit packages or procedures under the seven tertiary specialties of cardiology, oncology, neuro surgery, genito-urinary, paediatric surgeries, burns and polytrauma. Under the secondary care of RSBY (Rashtriya Swasthya Bhima Yojana) scheme, there 1,516 procedures covered.
What are the key challenges that you face in your mandate or functions?
We face challenges like ensuring quality of care and service delivery; uneven geographical spread of super specialty hospitals; advocacy towards preventive healthcare; Fraudulent practices by some service providers; illiteracy in backward rural areas making us motivate people to promptly access available health care.
How many health schemes are running under SAST? Who are your partners for public healthcare (hospitals, tpas, health insurance schemes)?
We are running the following schemes: Vajpayee Arogyashree Scheme – for Below Poverty Line families
♦ Rajiv Arogya Bhagya – for Above Poverty Line families
♦ Jyothi Sanjueevini Scheme – for state government employees and their dependants
♦ Indira Suraksha Yojana – for Families of farmers who committed suicide due to agricultural distress
♦ Rashtriya Bala Swasthya Karyakram – for 0-18 years of children in government and aided schools and urban slums
♦ Rashtriya Swasthya Bhima Yojana – for Identified BPL families and unorganised sector workers
♦ Mukyamantri Harish Santwana Yojana – for road accident victims in Karnataka irrespective of domicile or nationality
♦ Senior Citizen's Scheme – for people 60 years and above
All schemes are implemented on a strong footing of public-private partnership. Accordingly, in the benefit package committees functioning under all the specialties to recommend appropriate procedures and pricing, the members are specialists drawn from both public and private. Rashtriya Swasthya Bhima Yojana is the only scheme being implemented through insurance companies and their TPAs.
Milestones Achieved by SAST
♦ Through Vajpayee Arogyashree Scheme, accessing tertiary care benefits to BPL families in Super Specialty Hospitals is a major milestone evidenced by 10-fold increased utilisation since inception
♦ Continued sustenance of PPP model for quality service delivery
♦ Uniform distribution of beneficiaries accessing care across all four divisions of the state
♦ Special focus in predominantly SC/ST habitations
♦ Reduction in OOP and mortality rate – outcome of World Bank impact study
♦ Standard treatment regimen due to well defined benefit package/ procedures, standard treatment guidelines in oncology, neuro surgery and appropraitness of care in cardiology
♦ Follow up protocols in cardiology and neurology
♦ Ethical policy through beneficiary audits
♦ Grievance redressal mechanism
♦ Assurance mode – very low administrative cost, emphasis on pro-beneficiary and high utilisation for treatment
♦ Convergence of major health schemes under SAST
♦ Mortality and Medical Audit Cell is established.
Elaborate SAST's plans in CSR for public healthcare.
Karnataka is the first state in the country to have implemented the Mukyamantrigala Santhwana Harish Scheme (MSHS) for free treatment in the first 48 hours for victims of road traffic accidents within Karnataka irrespective of the domicile or nationality of the injured persons. The victims are eligible for free treatment up to Rs 25,000 in any of the hospitals located closest to the accident site. For financial sustainability of this humanitarian scheme, SAST has initiated action to enable corporate to contribute generously as part of their CSR responsibility towards society. The software for MSHS Scheme was developed by National Informatics Centre, Bangalore as CSR activity.
Karnataka is the first state in the country to have implemented the Mukyamantrigala Santhwana Harish Scheme (MSHS) for free treatment in the first 48 hours for victims of road accidents.
Please specify SAST's roadmap and its role in healthcare reforms.
Some of the initaitives that have been undertaken in the area of healthcare reforms are:
♦ The state government has recently announced convergence of all health schemes under one umbrella of SAST.
♦ Government of India intends to pilot National Health Portal of India (NHPS) in Karnataka through SAST under assurance mode.
If the above mandate becomes a reality, SAST will be the flagship platform spearheading all health schemes entrenching the reforms agenda as the state moves towards the most important Sustainable Development Goals of achieving Universal Health Coverage in Karnataka for probable replication in other states.

Recommended from all portals