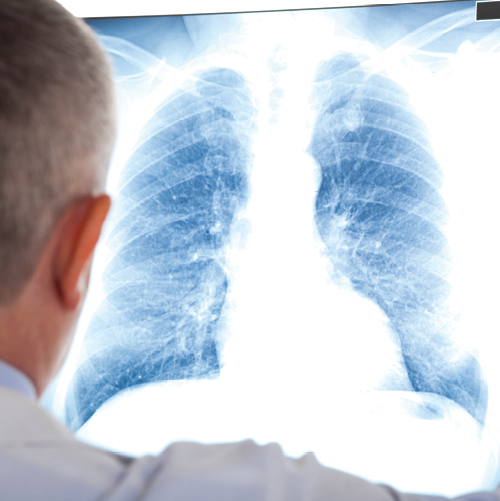 Fujifilm India Pvt Ltd was established as a wholly owned subsidiary of Fujifilm Holdings Corporation, Tokyo in India during December 2007. A leader in a broad spectrum of imaging industries, operated in India through its branch office and Indian dealers, the company is completing 10 years of operations in India during 2017. Chander Shekhar Sibal, Executive Vice President, Fujifilm India, in an interaction with Elets News Network (ENN), shares the market experience of Fujifilm India and its achievements.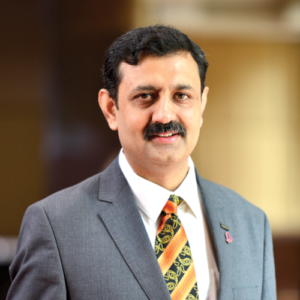 How does Fujifilm India view Prime Minister Narendra Modi's 'Make In India' campaign? Are the incentives enough to make high-end medical equipment in India for both local and export markets? We are committed to 'Make in India' campaign and have started getting our mobile DR manufactured through Skanray, named as MicroSkan DR, which provides exceptional image quality at lower dose and enhances efficiency of point of care X-rays. Right now, there is no big incentive for 'Make in India.' We will also start exporting mobile X-rays from India this year.
Digitalisation has played a major role in the evolution of precision radiology and imaging. How is this reflected in Fujifilm's products and research innovation?
We at Fujifilm India are at the forefront of digitalisation. We are installing CR in every nook and corner of the country and this digitalised X-ray means convert analog X-ray to digital. Digitalisation helps in better resolution, reduce repeat examination and thus reduction in X-ray dose. These images can be transmitted with the help of PACS/ tele-radiology to competent radiologist for reporting fast and efficient workflow. We have DR panel and full room DR mobile DR for direct digital radiography. The equipment improve workflow and bring down dosage to a very low level. We have FFDM which detect cancer on the onset with 50 micron resolution at 1 mgy dose. Fujifilm Synapse is a one-stop shop. With an integrated mammography, RIS and PACS solution, high-end FDA approved 3D post processing applications cater to entire hospital's departments right from radiology, cardiology, surgery, orthopaedics, neurology, urology, dental and maxillofacial, podiatry, forensic science for virtual autopsies. Oracle database embedded in PACS helps better management of patient records. We have recently introduced Synapse VNA (Vendor Neutral Archive) for DICOM and non-DICOM modalities in hospitals so that patient's record is stored and archived in a seamless manner. This can also help in research and development of new procedures and data analysis of disease. We also specialise in POC point of care ultrasound sonosite.
What is Fujifilm India's revenue mix, between various sectors that it operates in?
What is the share of medical systems' business? Fujifilm India holds the number one market share in some of its photo imaging and medical products.
Fujifilm's medical division has been the key contributor in the company's growth in India with its X-ray devices, mammography and medical informatics. Medical division contributes approximately 50% of business in Fujifilm India.
"Fujifilm is taking technology to masses by digitalising X-ray rooms interconnecting hospitals and diagnostic centres through PACS."
In which other segments Fujifilm has a leading market share?
This fiscal year, our medical division grew by 15 per cent as compared to the last fiscal. Our main driving force in this segment is our CR, imager and dry film. Our installation base has more than 20,000 units and we have sustained the number one market share in CR and imager market with approximately 50 per cent share. Furthermore, we have 30 per cent plus market share in DR segment and 25 per cent share in PACS.
We always try to go an extra mile to meet our customers' needs and provide best in class services. With these initiatives, our aim is to strengthen our presence in the Indian medical diagnostic space.
On a broader note, what is Fujifilm doing to increase patient access to its products and services? Are there PPPs with state governments etc?
Fujifilm is taking technology to masses by digitalising X-ray rooms interconnecting hospitals and diagnostic centres through PACS. We have recently joined hands with PPP customer KRSNA Diagnostic for supplying CRs for their India wide requirements.
We have supplied over 100 CRs to the Government of Andhra Pradesh for digitalising their small scale hospitals and large scale medical colleges. We have also received orders from Government of Turkey for their mammo screening programme and have supplied 100 FFDM for that purpose. Our CR and PACS are at Medall which connect almost 50 diagnostic centres for high quality reporting through teleradiology. Also, we have installed FFDM at medical colleges like IGMC Shimla, Sri Ramachandra University, Chennai, Aurangabad Medical College, Tata Memorial Hospital Mumbai, Mahajan Imaging Delhi, NM Medical Hospital Mumbai for early detection of breast cancer.
We have created a promising future for ourselves in the Indian market. Each category that Fujifilm has its presence in is driven by long-term commitment towards our customers and partners. Our growth drivers are coming from new age customers who are well aware of what they want and are quality conscious.
We have made an effort to investigate the Indian market and we realised that Indian customers require not very low price but affordable product that best suits their need. Taking account of that, we are exploring the possibility of developing value for money products made especially for the Indian customer.
What are the growth prospects for the segment in 2017? Which new products/ services are scheduled to be rolled out to achieve these targets?
At Fujifilm, we are continuously innovating, creating new technologies, products and services and depending on the market demand where we will introduce our new products. Public Private Partnership (PPP) is important as the government is moving towards digitalisation and various state governments are digitalising their X-ray departments. DR and FFDM markets are growing at a fast pace, approximately at 20 per cent plus. We will launch new products in digital radiography and flat panel detector, which would definitely reduce the X-ray dose and enhance the image quality. Also, there are plans to launch Synapse 5.0 PACS with faster archiving time while utilising 50 per cent less bandwidth. We are expecting to grow by more than 15 per cent since last year.

Recommended from all portals