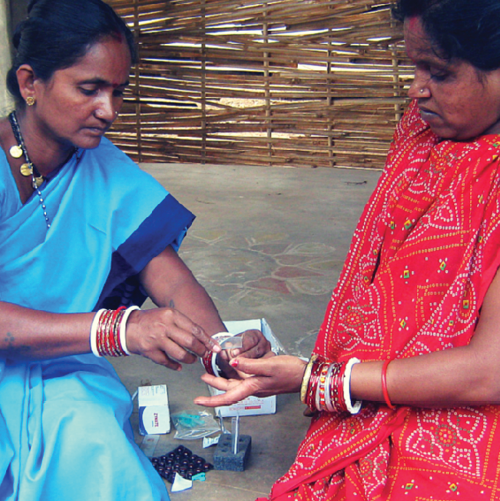 The Department of Health and Family Welfare, Government of Karnataka, is committed to provide essential quality health services at all stages to 6.20 crore citizens of the state, particularly to the poor, writes T Radhakrishna of Elets News Network (ENN).
The Government of Karnataka under the leadership of Minister for Health and Family Welfare KR Ramesh Kumar has come out with suggestions for a policy framework to provide quality healthcare across the state. By providing free diagnostics, medicines and other necessary tests, the government aims to allay concerns of the poor and needy over the exorbitant costs of health services. It is with this objective in mind, the Government of Karnataka has committed to make quality public healthcare affordable by taking a number of revolutionary steps that are expected to transform the state's healthcare system.
Constituting Legislation
In the interest of the public, the Government of Karnataka has realised the need of bringing suitable amendments to the prevailing Karnataka Private Medical Institutions Act 2007. A committee would be constituted with experienced, senior doctors, senior government officials, retired officials, and representatives of renowned private hospitals, various voluntary organisations and those who are involved in the public movements to improve the healthcare system.
The main objectives of the committee are: to critically view the problems faced by patients in private medical hospitals and to resolve their grievances; to constitute a statutory committee, include representatives with expertise in medical and legal fields and the concerned organisations; make it mandatory to fix the price of various diagnosis/ procedures/ medical services and display them; to make provision for strict action against those medical institutions which are found to indulge in embezzling citizens; and ensure that established private medical institutions should not be limited only to making profits.
The committee's report would be prepared as per the above formulae within eight weeks for official implementation.
Use ASHA Volunteers as Bridge to the Community
In the current system, ASHA volunteers (recognised social health workers) function as an important pillar of the healthcare system. The government would provide all necessary encouragement to avail their services comprehensively.
Filling up Vacant Posts
To fill up all vacant medical and paramedical posts and 'D' Group posts in the government primary health centres, community health centres, taluk hopsitals and district hospitals within time limit. Open provision would be made for treatment of patients by opening AYUSH divisions in all taluk hospitals of the state.
Provision of Medicines in Government Hospitals
To make generic medicines available in all government hospitals of the state from PHCs to district hospitals; to provide mandatorily all essential medicines free in all government hospitals of the state, i.e., from PHCs to district hospitals; doctors in all government hospitals of the state to submit online demand for all essential medicines of the department as per the demand of patients from time to time and provide medicines to patients when need arises; to prohibit for government doctors in government hospital to prescribe branded medicines to patients.
Establishment of Dialysis Centres and ICUs
Dialysis Centres would be started in all taluk hospitals of the state. The government also aims to set up intensive care units (ICU) with ventilators at all taluk hospitals to cater to emergency needs.
Establishment of Blood Banks
Blood bank facilities will be established at all taluk hospitals across the state. Blood bank facilities with Blood Component Separation Units will be established at all district hospitals across the state.
Tele Medicine Facility
The policy also envisages optimal use of telemedicine and virtual clinics online to support healthcare delivery at all levels irrespective of the location and human resource constraints. In this regard, the telemedicine facility will be provided to link all primary health centres, community health centres and taluk hospitals to KIDWAI, Institute of Nephro-Urology, Jayadeva Institute of Cardiology, Sanjay Gandhi Institute of Trauma and orthopedic Centre, Indira Gandhi Institute of Child Health, Minto Eye Hospital and Rajiv Gandhi Institute of Chest Diseases.
Providing Equipments to Government Hospitals
Depending upon the level of care in the facility the required equipment will be provided and AMC will be provided for proper maintenance of the existing equipment. For effective utilisation of scanning and X- ray machines in taluk and district hospital across the state, the required staff will be provided.
Staff Quarters Facility
It is mandatory for the medical officers and paramedical cadres to stay at head quarters wherever good quarters are available. Wherever such facility is not available, the house rent at market rates will be provided to ensure headquarter stay.
Establishment of Canteens
At all taluka and district hospitals of the state the canteen facilities will be made available with maximum discount rates for essential food requirement of patients and the attendants in association with department of Food & Civil Supplies and Mysore Sales International Ltd (MSIL).
Establishment of RO Drinking Water Units
RO plants to provide clean drinking water in all taluka hospitals will be set up in coordination with Department of Rural Development and Panchayati Raj.
Establishment of HOPCOMS and KMF Stalls
At all taluka and district hospitals of the state, the availability of fruits will be ensured through Horticultural Producers Co-operative Marketing and Processing Society (HOPCOMS); milk and butter milk will be made available through Karnataka Milk Federation (KMF) outlets.
Barber Shop Facility
At all taluk and district hospitals space would be provided for barber shops for the benefit of the patients.
Forming of Taluk Level Committee
At all taluk level government hospitals, a committee with local member of legislative assembly as the president will be constituted with the representatives from all the categories of community specially minorities, backward castes and backward tribes, town municipalities, women representatives, labour unions, self-help groups. The roles and responsibilities of this committee will be notified.
Distribution of Tricycles and Other Equipment to the Disabled
The tricycles and other equipment to all the disabled in the state will be distributed successfully in coordination with the Department of Health and Family Welfare, Social Welfare, Women and Child Development and Department of Labour.
Organ Transplant
To simplify, expand and implement organ transplant facilities in the district hospitals at Hubli, Mysuru, Kalburgi, Mangalore, Shivamogga and Ballari.
Biomedical Waste Management
Government aims to implement Biomedical Waste Management Policy 2016, at all taluk and district Hospitals across the state.
Providing Mortuary Facility
The government will also provide mortuary facilities at all the primary health centres and community health centres across the state.
Health Helpline 104
To replicate a toll-free health help line No.104 (Arogya Sahayavani) centers at all revenue divisions of the state.
Medical Re-imbursement
All cadres of the government employees and public representatives have to seek the health services on priority at first instance in government hospitals only. In the scenario of non-availability of such treatment/services at government hospitals, may avail the treatment/services in private health sectors. In case of those who approach private hospitals directly for treatment they will not be entitled for medical re-imbursement.
Distribution of Health Smart Cards
To distribute health smartcards among all the families in the state to facilitate the reach of existing health schemes. Through this card, the essential treatment procedures will be simplified. All the families in the state will be covered through Health assurance and the cost for the same will be borne by the government in the form of premium. Special emphasis will be given to unorganized labourers, agricultural labourers and other weaker sections of the society so that an assured atmosphere will be created to avail quality health services.
Starting of DNB Course
To address the shortage of specialists, especially the critical cadre of obstetricians, pediatricians and anesthetists, an in-house DNB course will be started as per the need in all government district hospitals across the state.
Super Speciality Hospitals
The existing district hospitals at Mysuru, Ballary and Davanagere will be provided with super specialty facilities in oncology, cardiology, nephrology and orthopedics and the hospitals in Bengaluru, Belagavi and Kalaburgi will be upgraded for super specialty in the speciality services.
Research and Training
To improve health services through the department of Health & Family Welfare and the Department of AYUSH in our state, it is necessary to develop effective treatment procedures in traditional system medicine. In this regard, the Karnataka State Health System Resource Centre to be strengthened.
Re-organisation of the Department by Implementing Public Health Cadre and Revision of C&R Rules.
Creation of public health cadre will lead to reallocation of the existing cadres and new positions at state level. This needs restructuring of organisation at state, district and taluk levels. Accordingly, based on the profile of the position and the job responsibilities revision of existing C&R rules will be done.

Recommended from all portals