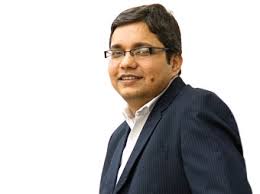 Determined to transform its healthcare infrastructure and health service delivery system, Karnataka is leading a healthcare revolution in India, taking technological innovations in its stride. The Healthcare Summit Karnataka special issue of eHealth magazine is an endeavour to highlight the strong undercurrent driving this change.
Our cover story, "Karnataka Transforming Healthcare for the Masses", underlines how a slew of measures undertaken by the State Government including CSR initiatives, PPP models, telemedicine system in PHCs, teleradiology, e-Hospital, e-Arogya, PHC MIS projects, virtual clinics, and Mobile Medical Units among others, are providing a new direction to the sector which relies on the bottom up approach to improve health indicators of the state.
The magazine's latest issue also carries a special interview of Arun Singhal, Joint Secretary, Union Ministry of Health and Family Welfare, giving useful insights into the Government of India's plans to strengthen public healthcare delivery in India and meet increasing health workforce demand. In the special interview titled "India Ready to Witness Transformation of Health Sector", the senior official also talks about how digitalisation is being promoted to set a new benchmark in patient care services in India's premier institutions and health organisations of national importance.
In a bid towards highlighting key initiatives undertaken by the Government of Karnataka, we have included interviews of key decision makers and policy framers from the State. In the interview, 'Upgrading Health Infrastructure in Karnataka', Dr Shalini Rajneesh, Principal Secretary of Karnataka's Department of Health and Family Welfare, highlights top priorities of the State, as she talks about reforms, IT-based initiatives and major challenges in improving health indicators across the State.
To gauge how National Health Mission is impacting healthcare landscape in the State, Dr Rathan Kelkar, Mission Director, NHM, Government of Karnataka, in the interview – "NHM: Strengthening Karnataka's Health System" — highlights how Karnataka has fine-tuned its priorities set under the Mission to focus on delivering quality health services based on its specifi c needs.
We are sure that our bouquet of features in this special issue of eHealth will provide our readers an in-depth knowledge of the key initiatives that are infusing fresh energy into the state's health sector, making it more inclusive, reliable and cost-effective.
Looking forward to our readers' valuable feedback.

Recommended from all portals