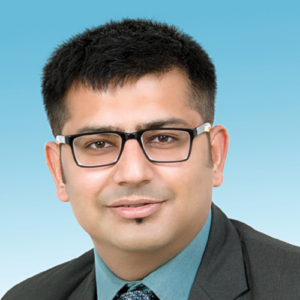 Billroth Hospitals believes in continuity of care spectrum. Most of our surgical cases, we believe, can do better with the provision of trained healthcare provider at the home, post- discharge, says Dr Puneet Mehta, Medical Superintendent & Head of the Unit, Billroth Hospitals, in conversation with Elets News Network (ENN).
What are the focus areas for Billroth Hospitals in the healthcare sector?
Billroth Hospitals are a group of tertiary care multi-specialty hospitals. We provide a range of preventive and curative medicine services for all major illnesses including coronary heart disease, comprehensive cancer care, multidisciplinary care for stroke patients, renal diseases and transplants, infectious diseases and multidisciplinary trauma management.
Home healthcare plays an important part in ensuring better patient outcomes and the concept is a gaining a lot of popularity in India. Kindly tell us about the services provided by your hospital in this regard.
We at Billroth Hospitals believe in continuity of care spectrum. Most of our surgical cases, we believe, can do better with the provision of trained healthcare provider at the home, post-discharge. To provide for the same we have a pool of professionally trained nurses and physiotherapists who are deployed for care at patients' homes. These personnel are picked and trained especially to perform and provide care independently, in absence of direct supervision. We take utmost care in the grooming of our homecare staff to bring them up to the mark. Owing to our strict selection criteria, we do fall short on the requirement of suffi cient manpower for the same. To handle such scenarios, we have tied up with a few selected providers who, we feel, have a training program that can groom the nurses to provide acceptable quality of care.
For providing better access for patients to our home care services, we are now in the process of integrating technology with our regular operations.
In what ways can IT help bridge the existing Healthcare gaps in the country?
Medicine is a diverse and ever evolving fi eld. I don't think IT can replace the care provider in near future. But it can defi nitely play a crucial part in overcoming the shortfalls in certain areas. It can also supplement the ability of the care provider to reach a larger population base. It can also save time for the care provider by providing solutions like decision support systems, ready reference material from across the world including the latest researches, automation of pharmacy and certain diagnostic modules.
Tell us about the IT based services provided by your institution.
We have adopted the usage of technology into our regular operations. Some of the channels where we optimise our work with the integration of tech tools are:
Connecting with the patients and knowledge sharing
Documentation and coordination of care
Business analytics
Remote monitoring and reporting
How has technology adoption impacted your operations?
We have had a lot of positive impact after adopting technological innovations, and it has helped us in a lot of ways, from admission/discharge processes to costing analysis. We can now track and breakdown a lot of our processes to study costing. We now know with a lot of confi dence, how much, let us say, our dialysis cost is. Another beautiful and a simple solution we have integrated is usage of WhatsApp for real-time patient feedback and response. It has helped us drastically in improving patient satisfaction.

Recommended from all portals