Blueair, the global indoor air purification leader, announced the appointment of Herman Pihlträd to the role of chief operating officer.
Herman Pihlträd – Profile
Will report directly to the Blueair founder & chief executive officer Bengt Rittri.
Herman's global brief encompasses China, Blueair's single largest marketplace with a highly efficient local organisation, and other core markets in Asia, North America and elsewhere.
Has over 11 years of senior management experience within Blueair, in Sweden as former president of Blueair AB and the United States, where he has most recently served as president of Blueair Inc.
His operation experience is built on a strong academic foundation.
Has an engineering degree in thermodynamics from the Royal Institute of Technology in Stockholm.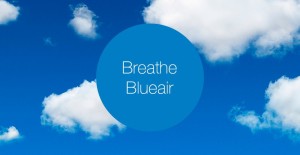 Key New Responsibilities
Monitoring & developing Blueair's full value chain, including day-to-day management of Blueair, including day-to-day management, production strategy, sourcing, and the product and process quality and supply chain.
Key Objectives
To contribute to Blueair's continued strong growth.
To ensure leading position in sustainable technologies for health.
To remain an influential force for positive development for Blueair's users, employees & for society as a whole.

Recommended from all portals