DHL Global Forwarding Appoints George Lawson as New CEO and Country Manager – Aims to Leverage Opportunities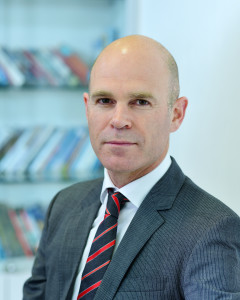 DHL Global Forwarding, which provides sector-focused solutions for technology, engineering, life sciences & healthcare, etc., announced the appointment of George Lawson as Chief Executive Officer and Country Manager for India, effective from June 1, 2016.
Relocated from Bonn, Germany, George is now based in Mumbai. In his new role as a member of the Asia Pacific Management Board, George reports to Kelvin Leung, CEO, DHL Global Forwarding Asia Pacific.
Credentials
Leadership positions: Joined DHL in 1992 and has held multiple leadership positions across different disciplines, including sales, operations, marketing and general management in Asia and Europe, including a stint as Chief Operating Officer, Singapore
Recent position: Senior Vice President – Global Head of Marketing
Other Achievements
The key architect of DHL Global Forwarding's Certified International Forwarder programme that engages employees and develops their expertise to drive outstanding customer experience and financial results
Has successfully executed global strategies to drive growth
Has a deep understanding of our business
India as a Market – Key Takeaways
India remains a key strategic region with tremendous opportunities
Indian economy expected to grow at 7.5 per cent in FY 2016-17