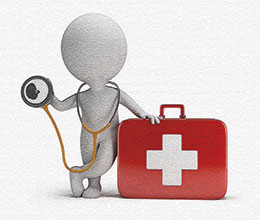 The efforts of the government is on and private health insurance providers also are rollingout new user-friendly policy plans to bridge the gap and make preventive healthcare a benefit for every India, because only a healthy India will be the engine of a progressive India, writes Rachita Jha of Elets News Network (ENN)
On the eve of World Cancer Day celebrated on February 4 this year, India had more candles than many other countries of the world to blow out on its cake. According to latest reports, the country becomes home to close to one million new cases of cancer every year. This is just the tip of the iceberg, as a larger vulnerable population pool remains undiagnosed and live their daily lives in the belief that cancer cannot ail them. It is time we don't wait for the disease to strike, and instead get on the preventive healthcare cycle of health checks regime to get ourselves in good health.
Preventive Health Tax Benefits
The health insurance sector has been making several attempts over the years to increase its penetration and coverage of population under the policy cover. However, lack of incentives and awareness has kept a large section of population away from this. Last year union budget had announced several tax benefits to encourage people to opt for health insurance. This year too, the hospitals and insurance providers are in unison in their demand for tax exemption of preventive healthcare checkups. Highlighting the need to focus on preventive healthcare, Anjan Bose, Secretary General, NATHEALTH (Healthcare Federation of India) said, "In order to achieve the government's stated objective of universal health coverage, the tax exemption on preventive health checkup should be raised from the current Rs.5,000 to Rs.20,000 under section 80-D of Income Tax Act, 1961. We also recommended the government to withdraw service tax on health insurance premium. Healthcare is not taxed for services, so the same principle should be applied for healthcare financing as well." Service tax on premiums acts as a deterrent to consumers. Healthcare is not taxed for services so the same principle should be applied for healthcare financing as well.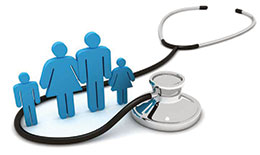 Similarly, the common benefit used by most of the tax payers is that of mediclaim. This too needs a close look when structuring preventive healthcare tax. With increase in healthcare spend this too should evolve to benefit all. "In case of health insurance premium, the limit should be increased to at least Rs.1 lakh for individuals and parents below 60 years from current Rs.25,000 and Rs.2 lakh for individuals and parents above 60 years from current Rs.30,000," opined Shrikant Soman, CEO, Bhatia Hospital. In case of exemption under medical expenses, Rs.3 lakh for individuals below 60 years be allowed that is not included at present and the limit should be increased to minimum Rs.5 lakh for all senior citizens instead of super senior citizens, he added.
Thus as more patients get hospitalised and depend on the insurance claims on their decision of treatment, the hospitals too are looking forward to attractive incentives under the preventive health tax to have more patients and citizens come and avail the health check plans and preventive care services.
Government Bima Push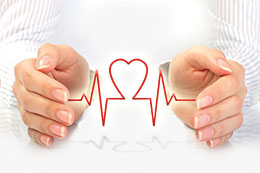 A great start last year, now the insurance sectors wants the momentum to continue with new incentives and perks to make healthcare affordable for all. The government gave preventive healthcare a major push last year by giving tax incentives to attract people towards insurance cover. In addition, it announced an accident cover of Rs.2 lakh under Pradhan Mantri Suraksha Bima Yojana and Atal Bihari Pension Yojna wherein government onus was taken to contribute 50 percent of the cover. The expectations are high this year too. As speculations trickle down on the revival and mega re-launch of a populist Universal Health Card smart card scheme or Rashtriya Swasth Bhima Yojana (RSBY), it promises to be bigger in its coverage, more intensive in its benefits and driven by IT. The states too have many state insurance schemes running for their citizens and the inclusion of health insurance under them such as the successful Rajiv Gandhi Jeevandayee Yojana in Maharashtra that offers claims cover on many of the prevalent disease conditions and recently implemented Sampoorna Aarogya Keralam. They aim to bring all government health services under one smart card. Upto 2 lakh of assistance from the government will be made via the electronic card.
Technology and health benefits will go hand-in-hand in future. The government schemes are fast cashing in on the smart card advantage with biometric identification and a Adhaar authentication becoming more userfriendly. Digital Healthcare seems the next stepping stone for the future of Digital India.

Recommended from all portals