Providing holistic healthcare services to the denizens of Kerala, the Ayush department is aspiring to become country's global capital of traditional medicines with the help of ICT, informs Dr M Beena, Secretary (Ayush), Government of Kerala to Vishwas Dass and Arpit Gupta of Elets News Network (ENN)
What kind of efforts are being taken by your department to benefit people?
The state government's AYUSH department is seven months old as it was constituted on August 2015 in line with the Centre's AYUSH department. The department to lay emphasis on traditional medicines and for creating awareness about the different systems of treatment like Ayurveda, yoga and naturopathy, unani, siddha and homoeopathy and provide quality medicines and promote cultivation of medicinal plants.
AYUSH systems play major role not only in preventing the diseases but in curative aspect too. This system medicine is well accepted by community—particularly in rural areas in Kerala because these are cost effective, socially acceptable, comparatively safe and efficacious.
In order to give an impetus to the growth of AYUSH in the state, government has appointed a dedicated secretary level official for the same. Kerala is the third state in the country to have a separate AYUSH department in the government and directors for Indian Systems of Medicine (ISM), Homeopathy and Ayurveda Medical Education.We have a separate Drugs Controller for Ayurveda, Principal and Controlling Officer for Homoeopathy and Chief Executive Officer for Medicinal Plants. We have OUSHADHI – the prestigious public limited Ayurveda Medicine manufacturing unit with a turnover of around Rs 100 crores, and HOMCO – a co-operative drug manufacturing unit for homeopathic medicines.
The department has formulated KASH – (Kerala Accreditation Standards for Hospitals). Guidelines for AYUSH department aims at improving the quality of healthcare delivery system and to upgrade the AYUSH healthcare institutions to KASH AYUSH level in a phased manner. It is the state's endeavour to ensure that every Panchayat has its own ayurveda and homoeopathic institution and there by declaring Kerala as a 100 per cent ayurveda and homoeopathic state
What are the different schemes and programmes rolled out by the department?
For implementing the programmes of National AYUSH Mission in the state, the government has constituted State AYUSH Health Society. AYUSH department has submitted the State Annual Action Plan for 2014-15 and 2015-16 fiscal of Rs 9.50 crore and Rs 11.06 crore respectively. We have specific programme implemented under Ayush one for anemia in adolescent girls and children in Attappady Tribal settlement, a homoeopathic mobile medical unit for the Tribals in Idukki. Few others are school health programme, research study on NCD and cultivation of medicinal plants. The AYUSH department, has also submitted four proposals for an amount of Rs six crore (Rs 1.5 cr for each proposal) under the Central Sectoral Scheme – Public Health Initiatives.
The ISM and Homoeopathic departments are conducting various specialty programmes such as Seethalayam, Ayushmaanbhava, Sadgamaya, Chetana Cancer Care centre, Amrutham, Infertility –Geriatric – Adolescent- Thyroid specialty clinics through the various AYUSH Hospitals in the state.
How is the department of AYUSH strengthening its services by leveraging IT?
The government has decided to Health Management Information System (HMIS) in AYUSH department for the collection of data of OP and IP in hospitals/dispensaries. Department is planning to digitise (e-Health) all AYUSH Institutions in the state. We are planning to give health awareness messages to people through mobiles by way of SMS. Department is planning to use the social media as a tool to propagate health awareness programmes.
What kind of challenges are you facing to improve department of AYUSH and its services for the convenience of people?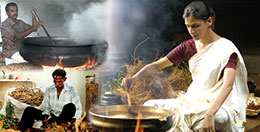 Infrastructure facilities of AYUSH hospitals have to be improved. All AYUSH hospitals are not having clinical Investigation facilities which are highly needed. State has formulated KASH – (Kerala Accreditation Standards for Hospitals) Guidelines for AYUSH department for improving the quality of AYUSH healthcare delivery system. These hospitals have to be brought up to KASH AYUSH standards.
Few challenges faced by the department are lack of research studies, proper documentation and publication in national/international journals. Many are not aware about availability of quality drugs and nonavailability of sufficient medicinal plants among others. Shortage of funds is one of the prominent challenges faced by the department.
Kerala is working to become the most preferred AYUSH destination state in global map. The state wants to be branded as global capital of AYUSH systems for health care delivery, academic excellence and research by 2025
Your future plans for the department?
We are endeavouring to brand our state as global capital of AYUSH systems for health care delivery, academic excellence, research and quality drug industry by 2025. Kerala is working to become the most preferred AYUSH destination state in global map. Other plans include establishing AYUSH systems of medicine as the first choice of treatment in primary healthcare, to become 100 per cent ayurveda and Homoeopathic state. We also want to have an exclusive state research centre and establish Kerala as the model for best quality AYUSH education in India. Setting up of warehousing, value addition, marketing and development of infrastructure for entrepreneurs, create more public health initiatives for AYUSH and also begin national institutes for yoga and naturopathy, panchakarma, medicinal plants and homoeopathy

Recommended from all portals