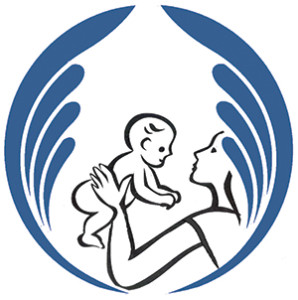 The Norway-India Partnership Initiative (NIPI) is a bilateral partnership between the Government of Norway and Government of India, with the intention to contribute to the achievement of the MDG-4.
Innovations under Phase II (2013-17)
HBNC+ as an innovation extends the home-based continuum to children up to 1 year of age. It promotes optimal infant care healthy practices like growth monitoring, appropriate infant feeding, hand washing, full immunisation, prophylactic iron supplementation, and improved ORS use in addition to appropriate play and communication by mother for early childhood development. This is achieved through adequate skill building, incentivisation and supportive supervision.
Sick New-born Care Unit Plus (SNCU+)
(SNCU+) is an extension of the facility based care. The intervention extends the continuum of care for sick new-borns to their homes after they are discharged from SNCU.
SNCU+ involves home visits by ASHAs and/or ANMs in order to ensure compliance with discharge instructions, promote early child development and Kangaroo Mother Care (which includes skin to skin contact, warmth and exclusive breastfeeding). If danger signs are detected, then new-borns are referred back to the appropriate facility. This is achieved through appropriate training and provision of guidelines to ANMs and ASHAs and by establishing a supportive supervision mechanism to efficiently track and follow up the sick new- borns discharged from SNCUs.
State and District Newborn Resource Centers
Service providers located at SNCUs and at sub-district level new- born care facilities require constant mentoring support to improve their skills and thus the quality of care.
A State Newborn Resource Center has been established in consultation with state NHM. The unit provides technical support through mentoring visits conducted by experts. In addition, quality of newborn care at primary and secondary level of the public health system is being improved by establishing and making functional SNCU-Teaching & Training Centre (TTC) at the District level. SNCU- TTC conducts mentoring visits to NBCC and NBSU and provides 'hands on' mentoring support and supportive supervision as required.
Improving quality of care for children in District Hospitals
District Hospital assessment conducted by MOHFW & UNDP newborn project in 4 EAG states shows that children are inappropriately treated for common childhood illnesses including diarrhoea, respiratory problems, fever and malnutrition. Lack of triage and assessment delayed treatment of paediatric emergencies, inadequate equipment, incomplete knowledge of treatment guidelines and insufficient monitoring of paediatric inpatients lead to reduced quality of care. As a result, more caregivers may seek care outside public health facilities and end up with high OOP expenses or delay seeking care or not seek care at all.
The main objective of this innovation is to bring about functional and quality improvement of emergency and inpatient paediatric care in district hospitals. The important components shall include development of operational guidelines for paediatric emergency and inpatient care, operationalising paediatric emergency services, reorganisation of paediatric wards, introducing standard patient record formats, appropriate training of doctors and nurses, and data management. A practical approach for improving quality will be undertaken to achieve an acceptable standard of quality of care to address the most common paediatric conditions and make services more responsive to the needs of the children referred to the district hospitals.

Recommended from all portals