Innovation in government processes using IT solutions democratises citizen centric service. Maharashtra Public Health Department is changing the rules of performance in its drug inventory and supply management
Drug supply chain management has always remained a challenge in the public health systems with respect to its efficiency, transparency, tracking and reporting of various state priority parameters. Such a problem also posed in front of Public Health Department of Maharashtra, when the department envisaged and came up with a long term, comprehensive and effective solution.
eAushadhi is a turn-key drug inventory management software which encompasses the entire drug supply chain management from drug warehouse to the end patient. The software was envisaged to bring about an overhaul in efficiency and transparency with which the drug distribution was managed. The software has automated all core and secondary processes related to the drug supply chain management and brought about a big change in the drug inventory management with its root level monitoring system, updated payment related processes, tender statuses and PO management at central and local level. It also provides an array of related reports, dynamic reports and MIS reports for an n-degree review and monitoring of all direct and related parameters. The software is user friendly, easy to use and does not have any special requirements.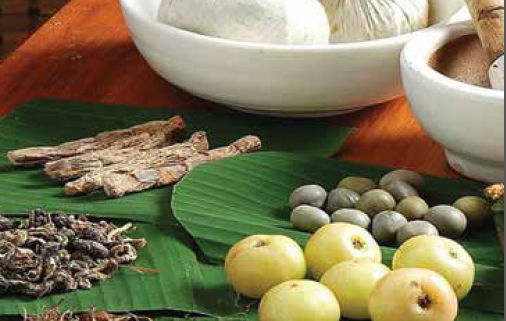 Innovation for Success
Complete automation of supply chain management system.
Higher management monitoring Reports like Demand Forecasting, Supply status, Stock in hand, Stock forecasting
SMS & alert facility at different level of transaction.
Reorder level feature alerts the user in case drug is running short and needs to be re-ordered again multiuser and multi location storage facility is available in the application.
System is also configurable up to multilevel hierarchy.
Process Innovation
Within less than a year of its commissioning the application has garnered appreciation and support from all its users and stakeholders on the impact made on drug supply chain management. Not only it has boosted morale of the officials at health headquarter by giving them the bigger picture at the state level via its MIS reports, it has seen a lot of success due to a deep engagement with end users. Benefits like deep level of monitoring, access to real time information and rates of medicines going down significantly themselves speak for the success of this application. The upcomming phase promises to be a lot more exciting with bar code systems for quality control and alerts system for escalations, service level agreements etc.
From Idea to Implementation
The department then took a decision to go in for a comprehensive drug warehouse management system which will take care of the entire supply chain management too. With a view to overhaul the entire system, the department went through the options of having a COTS (Commercial off the shelf solution) or a custom build drug warehousing software. Based on the effort estimate, time and cost involved it was decided to go for an existing software and custom tailor it specific to the needs of the department.
Drug warehousing software from CDAC (Center for Development of Advanced Computing) and was christened as "eAushadhi". The Department, alongside, standardized its processes as per the Gap Analysis document and related business process re-engineering was done by CDAC. The BPR was primarily aimed at bringing more transparency, standardization and seamlessness in drug warehouse management procedures.
Output and benefits
With the new software, ground level information started pouring in the software giving everyone from bottom to top a better and much more accurate view of the state of drugs warehouse and inventories across the state. This accurate root level reporting and monitoring has in fact been one of the major achievements of this application. Stock ledgers, as a result of this application, are now up to date and are managed much more efficiently.
A separate MIS reporting module, keeping in mind the state health priority parameters and related decision making, was developed under the guidance of Health Secretary. The MIS module covers critical reports like stock of essential drugs at all Public Health Centers, good receipt not issued in 24 hours, demand received but order not placed, tender status of all vital medicines, sample note tested for more than 21 days etc.
More than 3,500 users are using this application regularly updating their information at more than 1,800 locations. The numbers are expected to grow to 5500+ users at more than 2500+ locations in another year. The deep involvement and constant engagement of users has been the driving point of success with this application. Status of medicines gets real time assessment by the department. Quality status is improved as separate interface is given to laboratories.
The biggest achievement so far has been the reduction in the cost of medicines due to faster processing of payments.
Key Lessons
The vision has to be clear at the top. It was largely due to a very clear picture and long term vision of the State Health Secretary that this project could come into being in a very small time and so comprehensively. As we had tangible, feasible and measurable benefits to users: Without certain tangible and measurable benefits to users from an early stage, it is difficult to engage them and convince them to use the software. The more measurable the benefits are, the more interest it arouses in the users mind.
User involvement makes or break a project especially the ones that involve IT. The project has been a great success due to an active and constant engagement of users with the application. As the numbers suggest, the project was successful on a large scale within first year of its use with 4,000 odd users at 1,800 odd locations. It is important to improvise the system to keep it relevant hence constant monitoring is the key to any project success. Without constant monitoring of the project parameters, an eye on the scheduled deliverablend making sure that the project requirements are adhered to at all times. The component of manpower in the key to last mile implementation and adoption of any project by all stakeholders and so a constant trainings and support cell was designed. e-initiatives in government fail a lot of times due to lack or little support from implementing agencies. Constant trainings and support from IT/ Project Management Unit are required from time to time to refresh users' mind and remove any difficulty they have on operational basis.

Recommended from all portals