Dr M Beena, MD, National Health Mission, Kerala talks to ENN's Rajesh K Sharma about the mHealth initiative launched by state government recently
Please explain in brief the initiatives taken by the Kerala government to provide healthcare through mobile networks.
The Government of Kerala has launched DISHA (Direct Intervention Service for Health Awareness) in March, 2013. The service initially started as an exam help line, immediately after the exam period of March, 2013 was scaled up as a Psychological Help line. Two months back the programme was scaled up as a 24 hour Doctor on Call.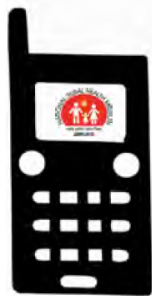 What has been the cost involved in running such an initiative?
The installation costs for the service were Rs 27 lakhs. The running costs of the service are Rs 83 lakhs per year
What were the guiding principles behind this initiative?
The mHealth has the following major objectives
• Ensure quick access to reliable information for health-related issues.
• Offer patients clear directions on how to access medical care locally or otherwise
• Ensure clear instructions for emergency care of an individual in remote areas
• Ensure wide coverage of information for Health Programmes including national programmes
• Simple health advice for common health problems
• Establish a mobile framework which can be activated and accessed for public in case of any widespread medical emergency like an epidemic etc.
Who have been the biggest beneficiaries of the program, the rural or the urban people? Is this service being used by poor as well as the rich?
The service is most beneficial for people who have little access to services, but currently it appears that many people accessing this service have begun to recognize its anonymity and have used to discuss issues which require confidentiality.
The earlier appraisal of the programme had suggested that most calls came from districts which are relatively underserved by public health services including Idukki, Palghat, Wayanad etc.
"The most positive outcome is the number of calls the telephone helpline has received since inception. At last count almost fifty thousand people have accessed this service, 24 hours and 365 days"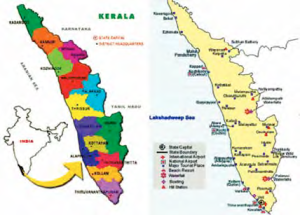 Do you feel the mHealth services are effective in fighting epidemics, or they can only treat minor lifestyle cases?
Since the establishment of Mhealth there has been no major epidemics, but it appears that the system can be scaled up or down as required by the Health services ie. It can serve us for epidemics and also for minor lifestyle cases offering reliable, accurate and standardized information.
Please highlight some positive outcomes from your mHealth initiatives. How do you plan to replicate them in other areas of telemedicine?
The most positive outcome is the number of calls the telephone helpline has received since inception. At last count almost fifty thousand people have accessed this service, 24 hours and 365 days. In many areas hospitals still work only during the morning sessions especially in the rural remote areas and as reported earlier most calls have been received from these areas. The cost would approximately work to Rs 7 per call to the government which would include cost of the call, staff expenses and infrastructure expenses. The economic benefits are not accounted here.
Replication to other areas can be planned for training health personal, helping medical professionals treat complicated patients in the periphery etc.
NRHM at a galance
The National Rural Health Mission seeks to provide effective healthcare to rural population throughout the country which have weak public health indicators and a weak infrastructure. The Mission is an articulation of the commitment of the Government to raise public spending on Health from 0.9 percent of GDP to 2-3 percent of GDP. It aims to undertake architectural correction of the health system to enable it to effectively handle increased allocations as promised under the National Common Minimum Programme and promote policies that strengthen public health management and service delivery in the country. It has as its key components, provision of a female health activist in each village; a village health plan prepared through a local team headed by the Health & Sanitation Committee of the Panchayat; strengthening of the rural hospital for effective curative care and made measurable and accountable to the community through Indian Public Health Standards (IPHS); and integration of vertical Health & Family Welfare Programmes and Funds for optimal utilization of funds and infrastructure and strengthening delivery of primary healthcare. It seeks to revitalize local health traditions and mainstream Ayurveda, Yoga, Unani, Siddha and Homeopathy (AYUSH) into the public health system.
In your opinion, what needs to be done from a policy perspective to improve the impact of mHealth? mHealth has not been given the focus in mainstream medicine. Though established it remains a fact that very few people actually know about the availability of the service. It is only if the mHealth model is mainstreamed and repeatedly brought into focus will the reach and usage become common practice.
What are the biggest challenges that you face in providing the mHealth services.
Though the programme is in its second year there is still a scope of increased capacity utilization. It is important to highlight this programme as reliable, accessible, essential and cost effective adjuvant to community health care which will improve usage among general public.

Recommended from all portals