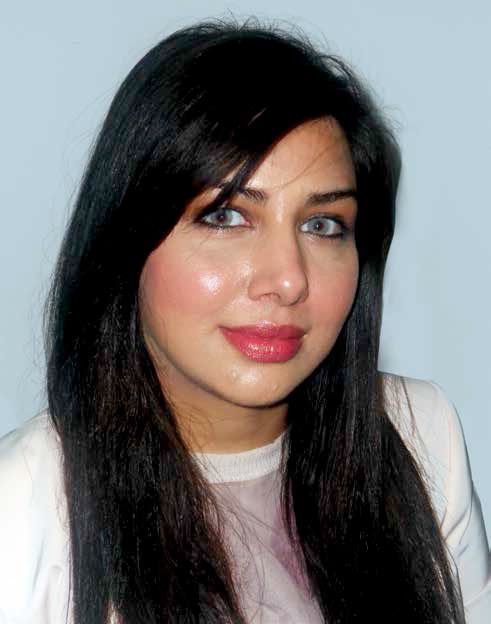 Sagar Hospitals has made expansion in South India to bring affordable healthcare services within reach of those living in south India's tier two and three cities. Ishiqa Multani,Vice President for Sagar Hospitals, in conversation with ENN elaborates more on the expansion of the hospital.
How has Sagar hospitals helped in the delivery of health care facility to the rural masses?
The economic disparities, which exist in our nation continues to be an area of concern for us at Sagar Hospitals. Clearly, public sector hospitals are falling short when it comes to providing reliable and effective patient care, and we have taken a number of initiatives to address this growing problem. Sagar hospital has a public-private partnership with the government that utilises the Baypayee, Tamil Nadu Health Insurance and Yashwini health protection schemes to provide patients with subsidised care. As a continuous CSR practice, we regularly hold free health check camps, health awareness programs, in and around the state of Karnataka. For example, we recently offered free camps for ensure early diagnosis of heart problems and instill healthy lifestyle in people from the rural areas.
What steps have you taken to make healthcare affordable for the masses?
For the last two decade, rising healthcare costs have hurt the competiveness in the healthcare space in India. A large section of people are driven into bankruptcy because of an illness or injury. We have tried to work some plans out for non-affordable class of patients who are not covered under any of the government schemes, for instance, we have introduced the' Heart Health For All' (HHFA) program at all our hospitals, thereby giving an opportunity to help patients and their families to come on a common platform and share their thoughts and experiences.
Also, I would like to stress upon the point that only 12 percent of our population is covered under some form of health insurance including the government schemes. Out-of-pocket expenses go up to 86 percent. This is 66 percent high in comparison to a developed nation like USA where it's only 20 percent. What the middle class needs is a better health security by putting in place comprehensive health insurance reforms that would hold the insurance companies accountable and provide more choice for the consumer.
"If patients are covered under insurance, the thought of undergoing a preventive check and treatment will not stop them from accessing the best care"
What's your intake on the important of the use of ICT in healthcare? How have you implemented ICT in your hospital?
In a country like ours, where a large portion of population still resides in rural areas, ICT has the potential to impact the healthcare aspects. The ability to access healthcare services and demand for a system that responds to their (rural population) priorities and needs can be influenced by information and communication process, of course, catalyzed through an informed decision-making. A couple of months ago I read about the "Swasthya" This helps patients to keep a check on their vitals including ECG and keep track without an intervention from a physician end.We are looking at collaborating with the distributors and work on something together to help make these devices available to the impoverished class.
Sagar Hospitals has gone with flow in this ever-dynamic industry when it comes to investment in technology, be it clinical or non-clinical area. We have the basic like the advanced HIS system that connects all our units across. We also ventured into electronic medical record (EMR) way back in time. A unique technological feature that we implemented a couple of years ago, which to date remains a selling point for us, is the ability of our patient families to have an access to see and interact with the patient sitting anywhere in the world via web. Likewise, for our physicians, who would like to keep a tab on their patients shifted in the Intensive Care Unit, they can do so by accessing the data on real time basis.
What are your future plans of expansions?
One of the greatest challenges that healthcare providers in India have faced is the geographic barriers, which can make it difficult for many of our nation's citizens to access quality healthcare services, including the all-important preventive care which plays a crucial role in improving the total health of all Indians. As such, Sagar Hospitals has made expansion in South India a priority so that we can help to bring affordable healthcare services within reach of those living in south India's tier two and three cities. Currently, Sagar Hospitals is focusing on expansions which will bring quality medical care to residents in south India's tier two and three cities, we intend to start with Davengere before moving on to other cities as Hubli, Mangalore, Belgaum, and Bellary. Apart from this, we have 3 projects in the pipeline, which we are almost ready to roll out on-by-one in the city of Bangalore.
You have a dedicated department for mental health. How has been the response of the people towards psychological counseling?
Cultural variables, per se, play an important role that helps the counseling psychologists understand how culture relates to help-seeking, counseling process and the outcomes. Fortunately, for us, we have a wonderful, well-renowned team here at Sagar Hospitals that has been helping people who are in need of counseling. We have regular requests from schools, colleges and corporate to help them by conducting workshops sessions, seminar and counseling sessions for their people. The department for mental health sees closer to about 30 patients a day. We are contemplating on opening up a full-fledged behavioral sciences center here at the Banashankari Hospitals.
USP of the Hospital
The USP of our Hospital remains our super specialty nature, with 25 plus super specialties. The focus specialties include cardiology and cardiothoracic surgery, Nero sciences, orthopedics, urology and wellness management/ preventive health checks. The hospitals uses a Hospital Information System (HIS) that keeps electronic records of patients and links the various departments. Shortly, we will have RFID technology deployed on the floor in our Banashakari Hospital followed by the others.

Recommended from all portals