With Mother's Day fast approaching on Sunday, 11th May 2014, sons and daughters are back to the age old dilemma of presenting their mothers with the best gift of the season. A surprising trend being noticed this year has been the rise in "wellness packages" and health related gifts. Especially in the metros the youth are now exploring services rather than products which can benefit their mothers in a much more comprehensive way, rather than the good old perfume bottle or Munger silk sari.
Women comprise 48.4% of the total Indian population; they contribute only 19.8 % of the GDP. This socio economical imbalance perhaps reflects on the poor access to quality health care of women.The trend has picked up momentum due to the simple fact that women wellness is now a major focal point in today's family. Earlier the case was set for women; they were the last to eat and the last to go to doctor in case of a problem, but no more.
India has seen a steady rise in expenditure on women wellness both from the government's side and the private side. This has created a lot of awareness around women wellness, which is now visible through this rising trend of providing mothers with better healthcare service packages on Mother's Day.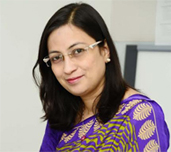 Dr Amita Jain, Consultant Urogynaecologist, Medanta Institute of Kidney & Urology
Mothers day is to honour mothers, who might have sacrificed many things to achieve their motherhood. One of these could be their own health, which is always last in their list of priorities. Let us join hands to do every possible effort for providing them best of the health services. They deserve it……….Don't you also think so?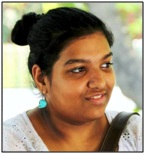 A working professional Shailja said "This year I plan to gift my mother a comprehensive wellness package by Quest Diagnostics. She is going to be 55 this year and I live in another city, therefore I want to make sure that she keeps a complete tab on her health. Additionally I will also be able to track her health records through the EMR (electronic medical record) option."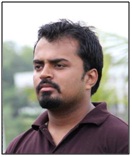 Kartika student of economics said "This year I plan to gift my mother a one year membership at a high end gym in Delhi. I want to ensure that she stays fit and healthy for the rest of her life. Also this year I wanted to gift her something different and dynamic"

"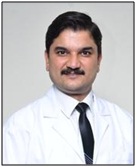 It is immensely encouraging to see the youth of today engaging in activities which are impacting the Indian society in a big way. The new trend of sons/daughters gifting their mothers a wellness package is a reflection of their commitment towards their mothers. Additionally it's an encouraging sign that people are taking their personal and loved ones health seriously"Dr. KuldeepArora, Senior Consultant Cardiology, Paras Hospital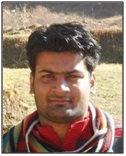 Chetan a consultant also added "2014 has been a good year for me so far and I wanted to gift my mother a car, however only last week my mother fell ill suddenly. Therefore I will be gifting hera comprehensive health insurance package"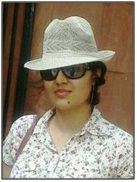 Another working professional in the medical field Akansha thinks the first step to avoid cancer from reaching advanced stages is early detection, "My maternal grandmother suffered from breast cancer. This means that my mother also has a high risk for the disease. She hates Hospitals & refuses to go for regular mammography screenings. I have learnt of this test called BRACvantage offered by Quest Diagnostics India – that can help to estimate the hereditary risk for Breast cancer. The sample can be collected from the convenience of your home! This mother's day I plan to gift this test to my mother to express how much I care for her"
Rishab a professional photographer added, "My mother is a huge yoga enthusiast; therefore I plan to give her a three month power yoga package. I hope she enjoys the company of like-minded yoga enthusiasts this summer"

Recommended from all portals