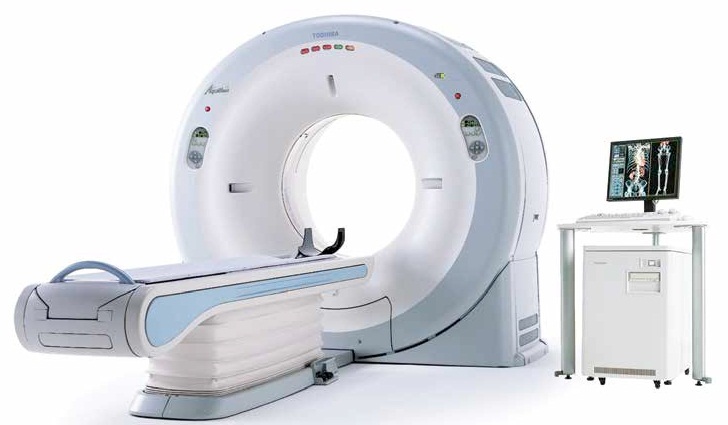 State of the art equipments are a key differentiator for any practicing radiologist to cut away competition. To override the price hurdle of buying new technology, many are investing in refurbished equipments for their hospitals, clinics and imaging centers. Rachita Jha, ENN explores more
Diagnostic and Imaging facilities have direct co-relation with growth in number of hospitals and clinics in any region. The healthcare industry is now growing in its smaller cities and towns with new hospitals and clinics mushrooming across India. With this rise in number of patients, the need for low cost yet advanced imaging equipments has come into the market – and arrival of refurbished goods has become stronger now than before.
Demand driven
The concept of buying top branded medical equipments at an affordable price is the basis for refurbished medical equipment market in India. A very large number of people still cannot afford to have the latest medical facilities due to its high cost of equipments and refurbished medical equipment solves this problem to a large extend. "Diagnostic imaging market in India is approximately $ 600 million with annual growth rate of almost 15 percent. The Refurbished imaging market is close to 30 percent of total radiology imaging industry with an annual growth rate of 20 percent," says Himanshu Bhatt, Director, KS Biomed Healthcare. Overall growth of imaging industry has been very fast mainly due to expansion plans of public as well as private sector hospitals and diagnostic centers. Also excellent plans of Indian government to facilitate their hospitals with high-tech modern diagnostic facilities are resulting in such a promising future of radiology imaging industry.
Growth segments
The growth for the refurbished market has been primarily due to growing demands for advanced Computed tomography (CT) technology that has expanding its footprint in smaller cities and towns hospitals, clinics and diagnostic centres. Elaborating on the other growth segments, Som Panicker, VP, Sanrad Medical Systems says, "Practically there is a scope for refurbished imaging equipments in all areas of modality like ultrasound, X-ray , CT and MRI. But if you analyze very closely there are some challenges too in each area. Ultrasound the technology is growing very fast and cost is coming down and relative equipment life time is lowest out of all this imaging modalities. So buying a refurbished ultrasound is easier but maintaining for long duration is not practically possible. Ultrasound systems are becoming like more and more portable and the scope of refurbished ultrasound market is limited compared to high value equipments like CT or MRI."
This is also reflective of the geography of tier II and tier III cities that are driving the demand for these equipments is low compared to CT technology. The trends surely indicate that there are many advantages of buying a refurbished goods however one has to be cautious on the vendor and be sure of his commitment to service and support when in need.
Trust and Accountability
The limitation of cost and urgency of equipment procurement has given way to some mal-practices that have cast a shadow on the confidence of doctors to invest in refurbished goods lately. Sharing his views, Dr Bhupendra Ahuja, organizing chairman, Indian Radiology & Imaging Association of India (IRAI) Annual conference 2014 says, "This is a good trend if the company is providing a two to three year comprehensive warranty and service back up. The problem with vendors today is there is no accountability once sold. More confidence in the company should be there-company should be there established for more than 5 – 6 years and have integrity as the doctor is investing significant amount of money. The technology is changing so fast that the new version of equipments and within 6 month it becomes obsolete, and so a commitment from the company should be upgrading the hardware and software without any cost." Thus if the core issues of accountability, assurance and service are considered, refurbished goods are viable option for doctors practicing anywhere in India.

Recommended from all portals