Researchers at Sir Ganga Ram Hospital, New Delhi, claim to have developed the world's first Genetic-Bleeding Risk Score for patients who are on oral anticoagulant therapy. Dr Risha Nahar, Scientist at the Centre of Medical Genetics, SGRH with Ekta Srivastava, ENN, elaborates on the same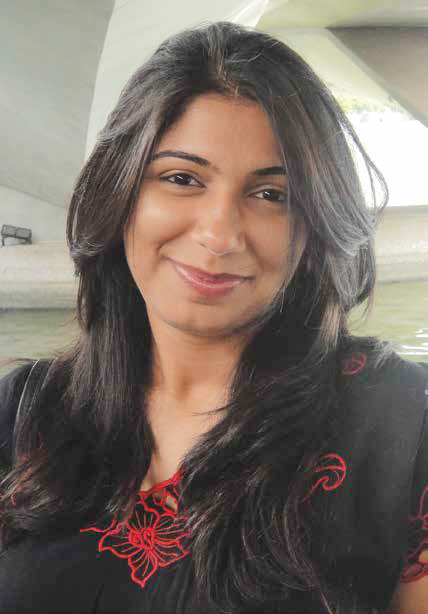 World over anticoagulants are used for treatment and prevention of thrombosis (blood clots) since early 1940s. Thrombosis is the formation of a blood clot inside a blood vessel obstructing the flow of blood in veins or arteries. Many organs of the body like legs, heart, kidneys, brain, lungs etc are affected by thrombosis. Anticoagulants are used to treat or prevent formation of thrombus.
Despite its common usage, oral anticoagulant (OAC) therapy is associated with significant bleeding complications. Commonly used oral anticoagulants are warfarin or acitrom. This study was aimed to identify and compare the proportion of South and North Indians who are carriers of the common CYP2C9 and VKORC1 polymorphisms. In order to get a finer picture of variability in anticoagulant response (adverse effects and therapeutic dose requirement) among North Indians, a systematic prospective study including larger cohort of patients (n = 310) with well defined clinical and extended candidate gene-SNP panel was executed.
According to the researchers, no one in India or world has ever derived and validated such a predicting score. They say the score will help greatly in reducing the economic burden of adverse drug reactions and incidence of bleeding complications.
The study which has been published in the International Journal of Genomic Medicine that too in novel pharmacogenetic dosing algorithm devised includes novel genetic factors that can guide the clinicians to prescribe the right dose for a particular patient. It will also enable them to make appropriate clinical decisions such as avoidance of concomitant interacting drugs, lower initiation dose, frequent INR monitoring and dose titrations. Therefore, predictive bleeding scores, dose predictions based on genetic algorithms along with improvement in the quality of anticoagulation can improve the therapeutic efficacy of anticoagulants and minimise the incidence of bleeding complications.
Anticoagulant
Coumarin anticoagulant drugs are used in the treatment and prophylaxis of venous and arterial thromboembolic events; warfarin and acenocoumarol being the most widely prescribed worldwide. The widespread use of these drugs is limited by the wide inter-individual variability (20 fold) in the dose required to achieve therapeutic anticoagulation. Current dosage protocols (based on demographic or clinical information)Â run the risk of severe bleeding and hemorrhage (when on higher dose) or slow and inadequate anticoagulation (when on lower dose).
Benefits of Pharmacogenetic Testing
In the United States of America, savings of almost $1.1 billion are estimated annually from health care budget. These savings are mainly because of avoidance of about 85,000 serious bleeding events and 17,000 strokes annually. The numbers applicable in India would be even greater if preprescription genotyping becomes a part of clinical practice in our country. Additionally, associated mortality, morbidity and the cost of management of drug-related adverse events can be substantially minimised thereby reducing the economic burden on the Indian health care system.
GBRS
This study is the first to devise and validate a genetic bleeding risk score (GBRS) for predicting bleeding among first-time users of oral anticoagulants. The derived model included four variables; older age (>65 years), presence of Factor V Leiden mutation, VKORC1 rs9934438 and CYP2C9 rs1057911 polymorphisms polymorphisms. Additional three important variables were added in the model based on the evidence of association in the literature – history of malignancy/ cancer, history of bleeding, and hepatic or renal disease. The genetic prediction model was validated in an independent cohort in whom it showed a two-fold increase in the sensitivity as compared to the clinical model.
Anticoagulation Therapy
Clinicians in India tend to start with small dose of oral anticoagulant that is gradually increased based on the INR values in the first two weeks. However, despite this type of cautious anticoagulation management in the present study, the incidence rate of minor and major bleeding was observed to be 16.9 and 4.5 per 100 patient-years respectively. This is higher than that observed in other countries.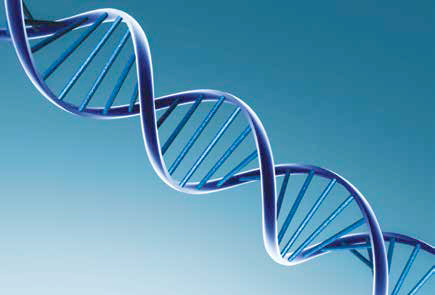 Genetic screening for bleeding predictors using simple scoring method, as derived in the present study, has the potential to rule out some of the uncertainties in the adverse effects of anticoagulants, and can greatly reduce the economic burden of bleeding.
Further to this Dr I C Verma, director, centre of medical genetics, SGRH, added, "The present research focused on deriving and validating a 'Genetic Bleeding Risk' (GBR) score based on genetic and non-genetic factors associated with bleeding (both minor and major) in patients on long term anticoagulation therapy. Apart from variants in CYP2C9 and VKORC1 genes, variants in APOE, ABCB1 (MDR1), CYP4F2, F5 and F2 were also analysed in the current study."
The study was conducted on 310 patients from the departments of vascular surgery, cardiac surgery and neurology from August 2009 to August 2012 at SGRH, after approval from the Ethics Board Committee of SGRH and is in accordance with the ethical standards of Declaration of Helsinki (World Medical Association).

Recommended from all portals