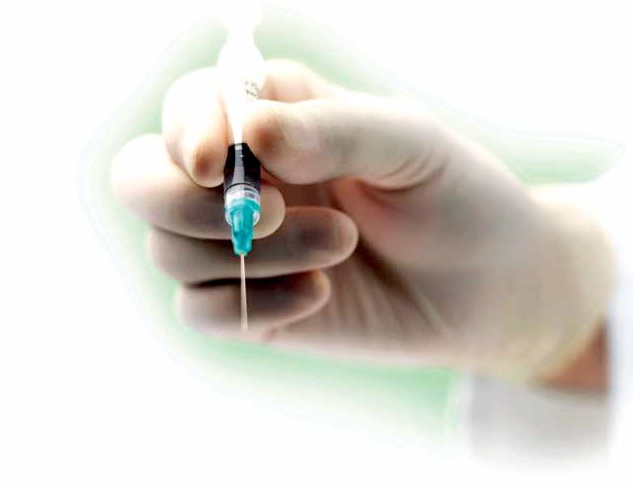 The skin on a laboratory professional's hand is the first defense against possible infection from a diagnostic specimen & assays. Any cuts or lesions of the skin are possible sources of entry for bacteria and viruses. Best and well protected way to protect hand skin is wearing a nitrile glove while in action
There is no room for contaminants when it comes to the diagnostic industry and for conventional reasons; the use of latex gloves is highly popular in this particular field. The rubber material used for latex exam gloves is considered as an allergen meaning that it can lead to allergies if worn by people with sensitive skin. Due to the allergen element of latex gloves, the demand was shifted to gloves that were fabricated from materials like neoprene and nitrile as these were synthetic and latex-free. Nitrile exam gloves have become the popular synthetic alternative to natural rubber latex, minimizing the risk of contact dermatitis caused by an allergic reaction to natural rubber proteins. Nitrile is a unique type of polymer that provides superior chemical and tear resistance.
Medical grade cornstarch powder is used as a donning agent in latex gloves. This is not used in nitrile gloves as they are poly-acrylate coated from inner side to facilitate easy & smooth donning. This means with nitrile gloves you're also eliminating the powder which is a well proven carrier of latex allergens and assays. Being a powder latex free and powder free glove, nitrile ensures that specimens are not contaminated and assays are not inhaled.Latex is strong but nitrile is stronger and more tear resistant when formed into gloves. They are also generally favored because of the latter's susceptibility to small pinprick holes that are not easily seen by the naked eye.
Nitrile protects against contaminants like blood-transfused pathogens and so on. When it comes to nitrile, this is also highly resistant against petroleum based solvents and the like. Not only does nitrile protect you when it comes to pathogens but it also gives you better grip and resists electric charges at the same time.
Nitrile forms a skin-tight barrier that is naturally activated by the heat from the hands wearing it. The fit becomes more exact the longer you have the gloves on. For various diagnostic laboratory tasks, dexterity is tremendously important and this is why the synthetic material is best utilized in laboratory or clinical settings. Ansell a global leader in barrier Protection has devised a product – MICRO-TOUCH Nitrile which meets the barrier protection demands of diagnostic professionals optimally. The thermo-elastic material assures even more comfort. An inner polymer coating facilitates donning, while the lack of powder considerably reduces the risk of skin abrasion – thus giving latex-like comfort and safe handling advantage.
To know more about the product please visit http://www.ansell.com/

Recommended from all portals