NATHEALTH has been created with the Vision "Be the credible and unified voice in improving access and quality of healthcare", leading Healthcare Service Providers, Medical Technologies Providers, Diagnostic Service Providers, Health Insurance companies and other stakeholders have come together to launch NATHEALTH (Healthcare Federation in India).
The Federation was formally launched by Dr Sayeda Hameed, Member, Planning Commission, Government of India, C K Mishra, Additional Secretary – Ministry of Health & Family Welfare, Chandrajit Banerjee, Director General, CII in the presence of Dr Prathap C Reddy, President, Shivinder Mohan Singh, Vice President and Anjan Bose, Secretary General, NATHEALTH on 23rd October, 2013
NATHEALTH is a forum where various Healthcare Stakeholders have come together to work along with decision makers to create an environment to fund long term growth, help develop and optimise healthcare infrastructure and encourage innovation. NATHEALTH will also try to help shape policy and regulations, bridge the skill and capacity gap and support best practices/promote accreditation. It is a forum that will facilitate the shift in mind-set, delivery and decision making with a vision to help build a better and a healthier future for the citizens of India.
The launch also witnessed the release of the White Paper on "Enabling access to long-term finance for healthcare in India' by NATHEALTH in association with PwC. Spearheading NATHEALTH secretariat, healthcare veteran Anjan Bose, Secretary General, NATHEALTH expressed that modelled on the lines of NASSCOM, NATHEALTH is intended to play a pivotal role in empowering Indian Healthcare and bring quality healthcare closer to every Indian.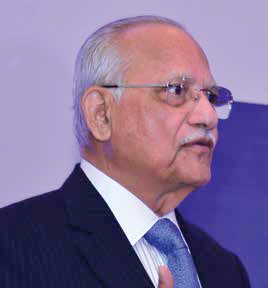 Key Highlights
Leading Healthcare Stakeholders come together to facilitate sector growth and progress

India battling with the dual burden of communicable & non communicable diseases simultaneously

Cardiac disease and cancer have emerged as the top two causes of mortality in India

Access to cancer care is the biggest challenge; about 70 percent of patients diagnosed with cancer die within the first year

India requires a capital investment of INR 162,500 Crore (USD 26.2 billion) to fulfil the projected bed requirement of 6,50,000 by 2017

70 percent of India's Healthcare infrastructure is concentrated in the top 20 cities

There exists an 18-year difference in the life expectancy noted between Madhya Pradesh (56 years) and Kerala (74 years)

The government can lead to the creation of healthcare infrastructure through the establishment of a healthcare infrastructure fund (HIF) with an initial corpus of 15,000 crore INR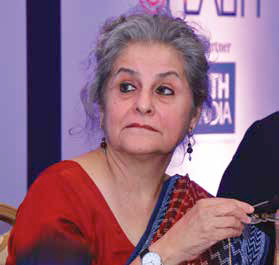 On this occasion Dr Prathap C Reddy, President, NATHEALTH expressed, "Although when healthcare is progressing, there is still a large section in India that doesn't have access to quality healthcare facilities. NATHEALTH would act as a catalyst to bridge the gap, encourage development and optimize healthcare infrastructure for the progress of Healthcare Sector to the next level".
Anjan Bose, Secretary General, NATHEALTH, expressed that Indian Healthcare is uniquely placed at this point of time. The positives and negatives are at constant interplay. At one end, we have developed a highly skilled medical ecosystem, at the other end; we have a massive disease burden and inadequate infrastructure. We need to come together onto a common platform and work together with decision makers to create an enabling environment that will power the next wave of progress in Indian Healthcare.
Dr Prathap C Reddy added "According to the findings of the white paper, India is battling with the dual burden of communicable & non communicable diseases – rural India accounts for not only 70 percent of communicable disease cases, but also over half of non communicable disease."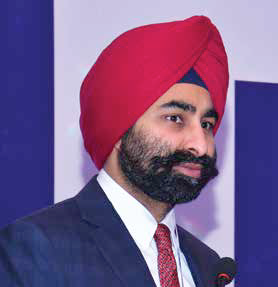 "Indian Healthcare Fraternity needs to come together today to erase the ignominy of being a disease capital of the world in many areas. I hope that NATHEALTH members will do something that is very much required in the country to bring innovative and affordable Healthcare to the people," added Dr Prathap C Reddy.
Shivinder Mohan Singh further informed that Cardiac disease and cancer are the two major causes of increased rate of mortality in India and access to cancer care is a big challenge with only around 325 comprehensive cancer centres, despite about 1.2 million newly diagnosed cancer patients every year.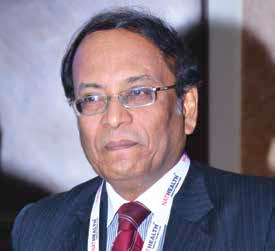 Anjan Bose said, "Despite healthcare being accorded infrastructure status, the benefits of this are yet to accrue to the healthcare providers. To avoid unmet goals at the end of the 12th plan period, India will conservatively funds is not adequate Despite healthcare being accorded infrastructure status, unlike roads and airports, the healthcare sector has lagged significantly in PPP. All of this needs to change" added Dr Rana Mehta, Leader for Healthcare, PwC India.
Anjan Bose informed that already NATHEALTH have nearly 50 members. We are expecting more participation in times to come.
Shivinder Mohan Singh said, "Our Mission is to enable the environment to fund long term growth for Indian healthcare and support best practices and promote accreditation". We would also like to encourage innovation and help bridge the skill and capacity gap Shivinder Mohan Singh, that is a very serious concern.

Recommended from all portals