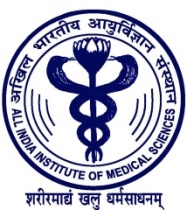 Concerned with the alarming prevalence rate of cancer in the country, experts from leading cancers institutions of the country held a high level consultative meet to formulate key set of recommendations to be submitted to the health ministry.
The key recommendations include reducing tobacco consumption and production, reserving a part of the taxes coming from tobacco industry for cancer research, and strict enforcement of a law to bring down the easy availability of tobacco products.
Organized by Ranbaxy Science foundation, the 30th Round Table Conference on "Lifestyle and Cancer with focus on Cancer Prevention", was attended by over 150 oncologists and officials including the Department of Biotechnology, Govt of India, TATA Memorial Hospital, National Centre for Disease Informatics and Research, Advanced Centre for Treatment, Cancer Institute (WIA), Chennai, Research and Education in Cancer, Ambedkar Centre for Biomedical Research and Institute of Cytology and Preventive Oncology.
"Urbanization and improvements in living conditions and healthcare have increased life expectancy. As the prevalence of most of the cancers is in higher age group, cancer disease burden is estimated to increase by 30% by 2020. This can pose a huge problem for the authorities as population of senior citizens are estimated to increase upto 25% by 2050. The new set of recommendations based on scientific research on lifestyle related cancers will help the ministry in framing effective policies on mass sensitization and cancer control" said Prof. Lalit Kumar, Head of Medical Oncology, Institute Rotary Cancer Hospital (IRCH), AIIMS.
As per the 'Three-Year Report of Population Based Cancer Registries: 2009-2011' incidence of cancers including that of the tongue, mouth, colon, rectum, liver, lung and prostate have shown a significant increase in India.
Trends show that in 20% of the cases, cancer is detected in Stage I and II (Early Stage) and the remaining 80% of the cancer cases are diagnosed in Stage III and IV (Late Stage). In the former case, chances of survival are 80 % where the chances of survival in the latter are just 20%.
Tobacco smoking alone causes 40% of all cancers such as cancers of the lung, oesophagus, larynx (voice box), mouth, throat, kidney, bladder, pancreas, stomach and cervix. Second-hand smoke (SHS) has been proven to cause lung cancer in nonsmoking adults. Chewing tobacco also known as smokeless tobacco causes oral, oesophageal and pancreatic cancer.
Infections due to H pylori (stomach), Human Papilloma Virus (cervix), hepatitis B and C (liver), EB Virus (lymphomas) account for 15-18% of all cancers. Recent studies indicate that cases of cervical cancer are going down while breast, uterine and gallbladder cancers are increasing.
Prof. G K Rath, Chief of Dr B R Ambedkar Institute Rotary Cancer Hospital (DRBRAIRCH), AIIMS says "15 years ago cervical cancer was the top most cancer type in Indian females in the Cities, but today, it is the second most common cancer type next to breast cancer. This positive change has become possible because of better education, more hygiene and mass sensitization strategies for early diagnosis by PAP smear tests and awareness drives for bringing down infections."
Experts also discussed the urgent need for making cancer a notifiable disease. As of now, the National cancer registry programme is able to collect cancer patient data from only 10% of the population. Due to lack of adequate resources, a centralized updated database of cancer patients is the need of the hour. A prime focus of the discussion was that all states should have at least one cancer registry.
Dr. Nitya Anand, Chairman, Ranbaxy Science Foundation said, "Today's conference is devoted to prevention of Cancer, earlier considered a dreaded disease, but now we know it can be to a large extent not only be cured but also prevented. Disease prevention is of great societal value and Ranbaxy Science Foundation has been taking deep interest in preventive medicine. I am sure the conference has given some positive recommendations so that we achieve some positive results and prevent cancer, and keep away the "King of Maladies".
Cancer is a hot topic of research amongst all medical research institutes today and considerable work is being done to find alternate therapies to treat cancer such as examining the potential role of turmeric in reducing cervical and head and neck cancer, use of natural dietary compounds and herbal medication for reduction of side effects of chemotherapy and understanding how genes and lifestyle increase risk of ovarian cancer.
Highlighting the need to undertake corrective measures, Prof Lalit Kumar added that, "With 1/3 rd of all cancers being preventable, changes in lifestyle offers a cost-effective long term way to decrease the disease burden in the country. Cessation of tobacco use, fruits and vegetables rich diet, moderate use of alcohol, caloric restriction, regular physical exercise, minimal meat consumption, use of whole grains, vaccinations, and regular check-ups are important ways to prevent cancer. Although the hereditary factors cannot be modified, the lifestyle and environmental factors are potentially modifiable."

Recommended from all portals