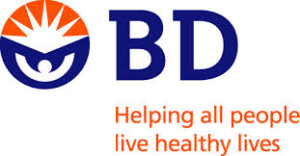 The pharmaceutical and biotech industries have seen a remarkable growth in the demand for prefillable drug delivery systems over the past few years. While dose accuracy and consistency are some parameters that have an impact on the treatment efficiency and drug overfilling, it is proven that the safety aspect of an injection device is equally highly valued with nurses, other healthcare workers and self-injecting patients.
Keeping this as context; BD Medical-Pharmaceutical Systems today organized its 4th Annual Technovation Seminar with this year's focus on 'Safety' which is gaining momentum world over. At a time when world over legislations are being written to reduce the incidence of needle stick injuries and related challenges for healthcare workers and patients, this seminar was well poised to address the challenges faced by manufacturers in their endeavor to reach global markets.
Alex Jaksch, Director- WW Strategic Marketing, Safety at BD Medical-Pharmaceutical Systems apprised the audience on the Needlestick Legislation which could possibly be the differentiator for companies eyeing the exports and domestic markets.
Murli Sundrani, Business Director- BD Medical-Pharmaceutical Systems – India said, "With more than 115 years of expertise in manufacturing and processing technology for parenteral drug delivery systems, BD understands how best to meet the pharmaceutical industry's delivery requirements for injectable medications. BD's expanded presence in safety technologies demonstrates our commitment to developing innovative solutions that help address our customers' unmet needs. We are glad that Technovation Seminar is able to bring forth the expertise and share knowledge with our esteemed customers."
Tom Koning, Director- WW Commercial Development, Safety at BD Medical-Pharmaceutical Systems elaborated on the portfolio of BD Safety & Needle Shielding Systems.
The recent acquisition of Safety Syringes, Inc. (SSI) in 2012 is well aligned with BD's strategy of applying technology and clinical knowledge to make healthcare more effective, efficient and safe. BD's prefillable syringe expertise, combined with SSI's product portfolio and device development expertise, allows for new and innovative safety technology development to prepare the next generation of safety product offerings.
Prefilled syringes are known to provide greater patient and healthcare worker safety and convenience by reducing the potential for inadvertent needle sticks and exposure to toxic products that can occur while drawing medication from vials. This gives a unique opportunity to develop products for customers that will be well accepted by their ultimate recipients – end-users, doctors, and other healthcare professionals.

Recommended from all portals