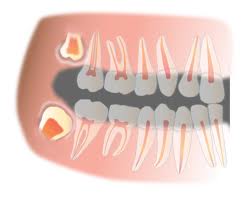 In November 2010, Stemade introduced the path breaking concept of Dental Stem Cells Banking in India by launching its operations in Mumbai & Delhi. Since then, Dental Stem cells banking has been proving to be a golden opportunity for those who missed the umbilical cord banking and complements for those who have done only cord blood banking.
Dental Stem Cells Banking involves collection of stem cells from the dental pulp, which is the soft living tissue inside a tooth. These stem cells are found in both, baby teeth (milk teeth of children in the age group of 5 -12 years) and permanent teeth of young adults ideally below 30 years of age. The cells can also be found in premolars of teenagers putting braces. The quantity and quality of dental stem cells decrease with age and therefore, younger the age of the person the better the stem cells.
The collected stem cells can be used repair & cure 'tissue & organ related diseases' like bone, cartilage, liver, diabetes, arthritis and many more. These stem cells are preserved in cryogenic tanks at a temperature below -150 degrees. This eliminates the need to find a suitable donor and associated complications.
Dental pulp stem cells are plentiful and easy to collect. Unlike other modes of getting stem cells, these stem cells are easy to collect as children lose their milk teeth as a part of growing up. These children can give one of their 'about to fall' milk teeth for securing their future. This is a painless process and takes less than 10 minutes to complete the tooth collection. Adults can also benefit if they are getting their premolar or wisdom tooth removed. They can use the same for banking their stem cells if the tooth is healthy.
Stemade licensed this innovative concept from a European company, Institut Clinident Biopharma and set up its facility at Chennai in the premises of India's largest cord blood bank, Lifecell International.
Post launching this innovative concept, Stemade took up an Educational drive and initiated awareness programs for doctors. Stemade has over last 18-20 months conducted over 300 CME's (Continuous Medical Education) & RTM's (Round Table Meetings). Stemade also expanded its operations to other Metros and added Bangalore, Hyderabad, Pune, Chennai etc & set up tooth collection centres in these cities. As a result, today, Stemade has managed to set up over 500 tooth collection centres within the Metro cities itself in partnership with various dentists and has over 2000 doctors supporting the concept by participating in various events organised by the company. As a strong testimony, Stemade has nearly 10% of its customer base as doctors who have chosen to bank stem cells of their children or even themselves with Stemade.
In the current financial year, Stemade plans to extend its services to customers residing in many more cities. Stemade plans to add nearly 50 more cities in this financial year and has already added nearly 15 more cities in the first few months itself. The services of Stemade are now available at cities like Chandigarh, Ludhiana, Ambala, Nasik, Nagpur, Selam and many more.
Talking about Stemade's plans, Shailesh Gadre, Managing Director of Stemade said "Our endeavour is to reach as many households in India as possible. This is great way to painlessly preserve stem cells and secure the lives of our loved ones. Stemade is creating an Ecosystem that would help the therapy and regenerative medicine."
About Stemade:
The company was established in year 2009 and launched commercial operations in November 2010. The company is spearheaded by Mr. Deepak Ghaisas, one of the pioneers of the IT revolution in India and has been Vice Chairman, Oracle Financial Services and CEO, iFlex India. Mr. Ghaisas is the first Indian CFO to win the prestigious CFO Asia Award.
The Managing Director, Mr Shailesh Gadre has a vast experience in running healthcare business in pharmaceuticals, consulting, and market research. Mr. Gadre was the Managing Director of IMS Health (South Asia), and Internal CEO of a large SBU at Pirmal Healthcare.
Stemade has partnered with one of the best biotechnology company – Institut Clinident. This French company has licensed the patented technology for Dental Stem cells banking. Stemade uses the laboratory and banking facility of Life Cell, which is India's largest umbilical cord blood bank with AABB Accreditation, ISO Certification as well as approval from US FDA and cGMP.

Recommended from all portals