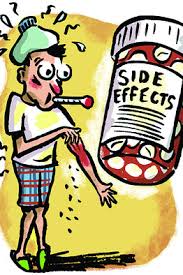 To improve patient safety and reduce the risk associated with the use of medicines, the Union Health Ministry is all set to increase the number of adverse drug reaction (ADR) monitoring centres in medical colleges in the country from 100 to 150.
The process of setting up the centres has already started and they will be commissioned by March 2014, Drug Controller General of India G.N. Singh said on the sidelines of a workshop on 'Secured medicines and robust pharmacovigilance — Key to patient safety and health' here on Friday.
He said the national coordination centre for pharmacovigilance had evaluated 54,000 adverse drug reactions from the 100 centres in the last one-and-a-half years.
"Following the evaluation, we initiated action against some manufacturers. This is a continuous process and we are working on stringent regulations to ensure patient safety," he said.
Centres in Karnataka
Of the 100 ADR monitoring centres, 11 are in Karnataka. "This is the highest number (in a State) followed by Delhi, which has seven. As many as 7,013 individual case safety reports (ICSRs) have been received from Karnataka. This is also the highest followed by 6,655 ICSRs from Tamil Nadu, which has only five ADR monitoring centres," Dr. Singh said.
Pointing out that adverse drug reactions were reported by physicians, pharmacists and other healthcare and non-healthcare professionals, Dr. Singh said: "Following the reporting to the national coordination centre, the complaints are analysed and evaluated and forwarded to the Central Drugs Standard Control Organization for regulatory intervention."
Elaborating on the pharmacovigilance programme, Surinder Singh, Director in-charge of the National Institute of Biologicals under the Union Health Ministry, said the objectives of the programme include monitoring of adverse drug reactions, benefit-risk profile of medicines and creating awareness about the importance of ADR reporting.
The participants of the workshop suggested that the State government set up a task force on health. The task force could look at various issues pertaining to patient safety and regulatory mechanisms, among other aspects, they suggested.
Responding to the suggestion, Minister of State for Consumer Affairs Dinesh Gundu Rao said he would forward the suggestion to Health Minister U.T. Khader.
Replying to queries at the workshop, State Drugs Controller B.R. Jagashetty said although tackling quacks was not the job of the Drugs Control Department, officials were conducting random inspections to identify unlicensed drug dealers. "Although we book cases on the basis of complaints by people, it is unfortunate that the culprits cannot be punished as the complainants turn hostile when the case comes up for hearing," he said.

Recommended from all portals