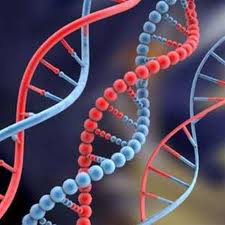 Global biotechnology company Life Technologies has launched India's first private DNA forensics laboratory here, which is intended to promote sampling process, and thereby reducing the burden on existing forensic laboratories.
"Life Technologies DNA Forensics Laboratory will reduce the burden on existing forensic system and address the requirements of DNA database generation for un-identified dead bodies or other crime investigations," said Devashish Ohri, Managing Director of Life Technologies South Asia.
Currently, there are only 28 laboratories for forensic DNA investigation and testing in the country. But, most of them are overburdened with an increasing number of cases and have sample backlogs.
Till the beginning of 2013, there was a backlog of 862 crime cases in the DNA division of the Delhi State Forensic Science Laboratory alone, Ohri said, adding that for a country of the size and population of India, the number of labs ideally should be about 400.
The lab here is equipped with advanced DNA testing systems and will facilitate a broad range of DNA testing including paternity testing, kinship testing, DNA profiling for database generation, and forensic DNA analysis.
Nadia Altomare, Vice President and General Manager for Life Technologies Human Identification Business, said: "DNA technology has widely been accepted as the most effective crime fighting tool among law enforcement agencies for a variety of applications, including sexual assault, missing persons and disaster victim identification."
"It's also the primary technology used for performing paternity and kinship testing," Altomare added
The Life Forensics Laboratory will meet international standards for DNA testing.
"The opening of a laboratory shows strong commitment by Life Technologies to partner with Government agencies in this vital area. I am sure this lab would bring more efficiency and improve the available forensic capabilities." said Dr J R Gaur Principal Scientific Officer (Life Science) in the Ministry of Home Affairs, and former Director of State Forensic Science Laboratory.

Recommended from all portals