With the increasing need for IT solutions in the healthcare segment, BT is now focusing on the rapidly growing health ICT market in the Asia Pacific region
Health requires local delivery and it is vital to have the right capabilities and resources in place to best serve customers in the region.  TGS's new Asia Pacific health practice has experts in fields such as interoperability, security, access control, identity management, business intelligence and data analytics, telehealth and mobility, clinical design assurance and clinical safety management. BT's e-Hospital solutions bring together the best in digital networked ICT services to help customers create a healthcare environment where they can give patients a better experience, boost organisational efficiency and staff productivity while understanding their costs and keeping them controlled. It's not about ICT imposing change; it's a way to support the workflow changes that clinicians themselves are now demanding. BT's e-Hospital provides a range of technology and services that can integrate a newly built or established hospital with business management as well as enable collaboration across the whole health community.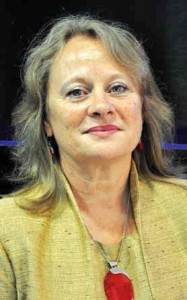 Janette Bennett, Clinical Director Asia Pacific, British Telecom Health

"The BT's e-Hospital is an integrated network that supports operational services and turns silos of data into productive information that connects patients, clinicians and administrators across the healthcare system"
The health IT market in India represents an important opportunity for BT and its Asia Pacific Health Practice. BT has a strong track record in Tele-health and Electronic Health Record (EHR) and areas which BT believes the Indian administration would like to progress and collaborate on. In  India BT intends to initially target the healthcare IT spend of private hospital chains beginning with core BT products such as BT  One, Assure. Advise, Compute and Connect. There exists huge potential for the role of IT in advancing national health programmes to millions of Indians hence BT is also interested in telehealth including e-clinic and mobile services. Innovative technologies, processes and partnerships forged by the Indian Government and private companies have begun bridging the healthcare gap. In order to achieve the best outcomes for patients and healthcare providers, it is important to include ICT planning at the design stage of hospital construction and new care delivery models. BT has planned for India to soon witness great benefits from modernisation of hospitals and general health services.

Recommended from all portals