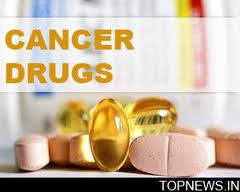 Cancer drugs will cost almost 25% less if a new formula that calls for a price cap is implemented. The price regulator, National Pharmaceutical Pricing Authority (NPPA) is considering a pricing mechanism similar to the one for insulin products — which has brought down prices by almost 40% — for 33 generic cancer drugs.
The lowest price from the list of drugs in a particular category will be the maximum that would be billed to a patient. Pharma firms will not be allowed to sell cancer drugs above the ceiling price.
As of now, prices of cancer drugs are not regulated. The NPPA allows a maximum of 10% increase in prices in a year.
When the new pharma policy, expected to be implemented in May, prices of 33 cancer drugs of the 138 available — both patented and generics — in the Indian market will be regulated by the NPPA.
"We have not finalised a new price mechanism but our approach is to adopt a mechanism on the lines of insulin pricing, tweaked according to the incoming DPCO (Drug Price Control Order)," NPPA chairman CP Singh.
"Prices will fall by 10-25% even if DPCO 2013 asks us to follow the simple average method under the new drug policy."
The DPCO, which is yet to give its approval to the NPPA plan, decides the pricing policy.
State drug controllers have been asked by the NPPA to collect price data from market and pharma firms.
"For patients, a fall in prices is a blessing. Most of the 33 cancer drugs are generics, and not innovators, which will offer a level-playing field to the companies," said Ranga Iyer, former president of Organisation of Pharmaceutical Producers of India.
The relief will come close on the heels of the Supreme Court dismissing Swiss drugmaker Novartis attempt to win patent protection for its cancer drug Glivec.
It is estimated that every year more than 7,00,000 people are detected with different types of cancer in India. By 2030, India's cancer rate, says World Health Organisation, will grow by 78%.

Recommended from all portals