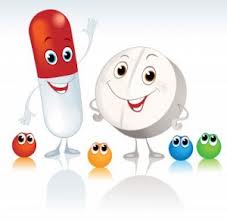 The government is considering a proposal to cap the prices of all medicines at the time of launch. This could mean pharmaceutical companies would have to seek initial price approval from the regulator before launching products, a government official said.
"The idea is to ensure companies do not gold-plate drugs to exorbitantly increase prices while introducing those in the market," the official told Business Standard.
Companies often gold-plate drugs by adding extra ingredients or through different kinds of packaging and conversions, etc. This creates a huge differential between the actual cost of production and the sales price. In the current price regulatory mechanism, there is no way to curb such practices.
At present, only 74 bulk drugs are under direct price control of the government. The regulator fixes the prices of these drugs and medicines containing these bulk drugs. For all other medicines or non-scheduled drugs, companies are free to fix the initial price. Although once introduced in the market, companies could raise prices by 10 per cent annually, it leaves a major loophole in the price regulatory system, allowing firms to launch products at a very high price.
"The current mechanism is not enough to monitor prices of medicines because the non-regulation of the initial price is a major loophole," the official said. "Companies often launch their non-scheduled products (which are not under direct price control) at a very high price and then increase it by 10 per cent annually."
Even the new pricing policy, expected to come into effect very soon, fails to address this concern. Under the new pricing regime, though the span of price control would increase to 30 per cent from 18 per cent of the Rs 67,000-crore Indian pharma market, the price regulation would still be restricted to only 348 medicines.
By monitoring the initial price of a medicine, the government can keep a tab on the differential between the actual cost of production of the manufacturer and the retail price of the medicine. This would help it ensure prices of all medicines in the market are kept at a reasonable level.
Six-month notice to stop making essential drugs.
Pharmaceutical firms will have to issue a public notice and inform authorities six months in advance if they planned to stop production of any formulation of essential drugs, according to a government order. The government can, however, ask the manufacturers to continue to produce required level of essential drugs in public interest, according to the Drug Price Control Order, 2013.

Recommended from all portals