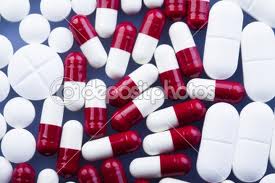 According to projections by pharma market research firms, IMS Health and Pharma Trac of AIOCDAWACS, the domestic drug market – pegged at 72,000 crore, is likely to grow between 11% and 13% in 2013
This optimistic and somewhat similar forecast by two rivals should help cheer the pharma industry, stricken by a growth rate that has descended sequentially in the last five quarters.
But for this to happen, the deceleration in growth rates from higher double digits in the quarter ended March 2012 to a single digit in the quarter ended March 2013 would have to be arrested and reversed. And, if the predictions of 13% growth rate come true, the growth for the year would be in sync with the average annual growth clocked in the last decade.
While the PharmaTrac report showed growth rates plunged from 17% in quarter ended March 12 to 7% in the fourth quarter of FY13, data from IMS Health also shows growth falling from 14.8% to 8.3% in the same period. The research firms attribute the slowdown to a high base effect (steep growth in corresponding quarters of the preceding financial year), lower than usual monsoon and general economic slowdown.
"The growth rates slipped below 13% only in quarters ended December 2012 and March 2013. If you compare growth rates of quarter ended December 2011 and March 2012, they stood at 17% and 18.5%, which were actually spikes of aberration against the long-term average growth rate of 13%. So, it is a market correction that you see in the last two quarters. There is no problem in top line values and we are in the middle of a pseudo-slowdown, which should get corrected after a quarter or so as the high base effect fades," said Ameesh Masurekar, director, PharmaTrac.
IMS Health also blamed a lacklustre monsoon and slowdown in economy for the lower growth rate. "Besides the seasonal impact of a lower-than-usual monsoon, the general slowdown in the economy has also pulled the growth rate of pharma sector down in the year 2012. With the overall 2013 GDP growth for India pegged around 6.2%, up from 5% in 2012, we strongly believe that the pharma market will show a gradual improvement in the coming quarters. The IMS prognosis report estimates that the 2013 market growth will be 11-13%," said Amit Backliwal, GM, South Asia, IMS Health.

Recommended from all portals