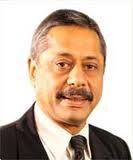 Medanta AfriCare plans to expand its Africa footprint with hospitals in countries such as Uganda, Rwanda, the Democratic Republic of Congo and Tanzania. In collaboration with
RJ Corp Intex, Construction Group and cardiologist Naresh Trehan's Medanta,
Medanta AfriCare currently runs a hospital in Nairobi, Kenya, "We provide the medical service in this arrangement. I am only the technical partner," said Dr. Naresh Trehan, chairman and managing director, Medanta-The Medicity, said on Tuesday at the Confederation of Indian Industry (CII)-Exim Bank Conclave on India-Africa Project Partnership in New Delhi.
Capacity building in areas such as healthcare is at the core of India's relationship building with African nations. Indian Prime Minister Manmohan Singh at the India-Africa summit in May 2011 had announced that India will provide $700 million for training and building new institutions in the continent.
"What the US and Europe are to India, India can be to Africa in terms of healthcare," said Dr.Trehan. "The basic problems are the same—it is about connecting the last man in the village to a tertiary care centre. We are familiar with working in a disrupted system and trying (to) connect it in a vertical manner. This is a four billion people opportunity."
An increasing number of African countries are interested in partnering with both state-run and private Indian organizations in healthcare services, manufacturing of tropical drugs and joint research for the prevention of communicable diseases. "I have spoken to the Indian Prime Minister on the issue of medical doctors. During the war we lost all our technically trained people. We want a partnership to develop opportunities in areas such as healthcare and agriculture," said Joseph N.Boakai, vice-president of Liberia, in an interview. Dr. Trehan said he is willing to help African countries with technical training to improve the quality of human resources in healthcare on a pro bono basis. Pro bono is professional work done for free or at reduced cost for the public good.
Indian healthcare service providers have been eyeing the African market. "As the African economies board a higher growth trajectory, the demand for effective healthcare systems is growing exponentially. Indian pharma firms have played a key role in delivering affordable drugs to the underserved sections in Africa," industry lobby CII said. "Now, with rising demand for healthcare, Indian hospitals see a major role in strengthening Africa's healthcare infrastructure by setting up hospitals and through various capacity building initiatives."

Recommended from all portals