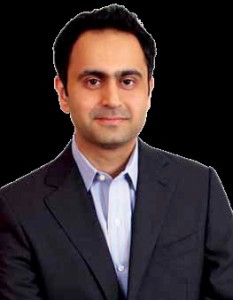 With the growth of specialised healthcare in India and healthcare services becoming increasingly expensive, the challenge for most Indians lies in accessing healthcare in India at affordable prices and Mya Health Credit fills this gap, avers Mya Health Credit Director Manish Menda in a candid interview to ENN
What was the inspiration behind the launch of Mya Health Credit?
After working in healthcare consulting in the US and completing my MBA from the Saïd Business School, University of Oxford, I started studying the healthcare markets in various countries including India out of self-interest. From evaluating the market, I realised there was an immense gap in the number of well reputed providers coming into the market but the middle class patient was not able to easily access these providers. While the model has evolved drastically over the time it was from this realisation that the concept of patient financing in India was born.
How does Mya Health Credit help a patient to access healthcare? Who are the other players in the patient financing space?
Mya Health Credit is the first patient financing company in India facilitating low interest loans for planned medical procedures. Mya Health Credit provides choice to the patient undergoing planned medical procedures. They can get their medical treatment done at an affordable cost without delaying them due to financial  constraints.
With the growth of specialised healthcare in India and healthcare services becoming increasingly expensive, the challenge for most Indians lies in accessing healthcare in India at affordable prices. Mya Health Credit fills this gap by making medical treatments accessible to people through accessible loans. A patient can get pre-screened on the website for eligibility. They would see the list of providers, specialties and apply for a specific loan amount. The system would then show them the financial institution with the range of possible interest rates. They would select Tata Capital and proceed with their detailed application form. The important thing is that a patient should visit the healthcare provider and get an estimate before they actually submit their application.
Healthcare financing as a specific product is new in India, though it is comparatively more common in the US and the UK, and normally these loans are given at a concessional rate as compared with normal lending.
How similar or different is your business model than a health insurance company?
Mya Health Credit facilitates personal loans for planned medical procedures at a low interest rate. The key difference is that a patient would approach Mya at the time of need as there is no plan to buy in advance. Through Mya Health Credit patients can apply for a loan when they would like to do their planned medical procedures.
Insurance does not cover pre-existing conditions and various procedures such as Fertility, Dental or Cosmetic Surgery are not covered by insurance. In case of patient finance since it's a loan there is no specific restriction other than the person's eligibility to repay and the medical procedure is within the approved list. The other important aspects are that the person applying for the loan does not need to be the patient and there are no extra charges for patients coming through Mya Health Credit. A separate applicant and co-applicant can apply for a loan on behalf of the patient.
The important thing to note is that the customer is subject to approval of the loan and patients cannot apply for emergency procedures through Mya.
How have been the responses so far?
We have been working closely with Tata Capital to get the system up and running and to ensure we have procedures in place. We have just launched in the market and our focus right now is to educate the patients to let them know that this facility is available. We are receiving a number of enquiries and currently working processing cases also.
Who is your target group?
Target group are middle class people who want to undergo planned medical procedures but have been delaying due to lack of funds. These patients benefit because they are able to complete the planned medical procedures now instead of waiting for an extended period of time.
What change or trend you have seen in this patient financing space?
I see the Indian healthcare sector evolving to a state where patients will have multiple options in how to access healthcare from a variety of different insurance schemes, Government schemes or patient financing programmes. Insurance plans are already starting to evolve and the Government is working in various healthcare programmes all over India. The key will be consumer choice in the afuture.

Recommended from all portals