Government relief for diabetes patients
Now, irrespective of the brand, all domestically-produced insulin would cost between Rs135-145 per packet
New Delhi: The Government of India has issued a circular capping the price limits for insulin— produced domestically and imported — to provide relief to diabetics in the country.
Now, irrespective of the brand, all domestically-produced insulin would cost between Rs135-145 per packet, depending on the quantity, while all brands of imported insulin will be priced in the range of  Rs160-200.
The National Pharmaceutical Pricing Authority (NPPA), which is under the Ministry of Chemicals and Fertilizers, has brought out this ceiling price. Currently, while some domestic brands cost around Rs145 per packet, those by multinationals cost Rs169-480.
Doctors say that pricing has been the biggest barrier as many patients defer taking insulin because they cannot afford to spend so much on it.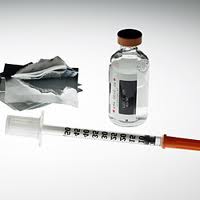 Â
India is home to over 61 million diabetics as per estimates by the International Diabetes Federation. By 2030, the number is expected to touch the 100 million mark.