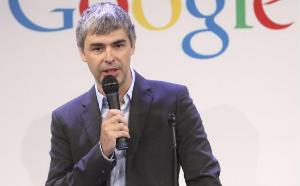 After causing a stir by not showing up at Google Inc.'s shareholder meeting last week, Chief Executive Larry Page told employees that he's fine and still in charge.
Concerns grew about the health of Google head Larry Page after it was announced that he would be missing some key corporate events in the coming weeks.
Executive Chairman Eric Schmidt had told investors that Page couldn't make it because he "lost his voice." He said Page also will not be present at the company's developer conference this week and its next earnings call. That sparked some speculation that Page may be ill.
But in an e-mail to employees, he said "there is nothing wrong with me," adding that he would "continue to run the company," according to a Wall Street Journal report.

Recommended from all portals