At the Cutting Edge in Human Anatomy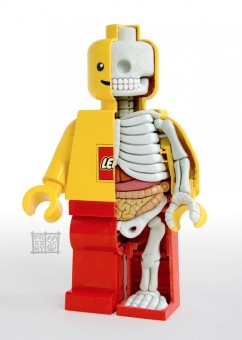 Medical informatics experts want to bring the digital revolution to studying human anatomy.
The BioDigital Human is a three-dimensional, fully interactive visualisation program. While it won't completely replace old-fashioned dissection, its users can explore a human body in ways not possible with a cadaver, much less a medical atlas.
With traditional anatomy atlases, "you're at the mercy of what they've created for you. Here, you can manipulate it yourself," said New York University anatomy instructor Victoria Harnik, who helped de-sign the BioDigital Human.
Unlike cadavers, the digital body can be explored again and again. Real dissections are one-shot deals.
BioDigital tissues and organs are also labeled so users can see how they connect to other parts of the body. The zoomable, rotatable computer-animated human is also linked to educational resources, like MEDLINE, that have information about medical conditions associated with their object of interest.
Ultimately the program could be used by patients to better understand their bodies, and also as a pro-motional tool for generating interest in science-related careers, said BioDigital Human developers Mark Triola and Jonathan Qualter, who presented the project April 11 at the TEDMED conference in Washington, D.C.
At New York University's Langone Medical Center, where Triola heads the medical informatics de-partment, this year's first-year medical students were the first to use a digital cadaver in a classroom.
While BioDigital's system helps students understand how organ systems interact, its 3-D renderings look "a little cartoonish" to Botterman and compare unfavorably to better-rendered atlas illustrations. While impressive, it's still quite different from what you would see in a body.
BioDigital Human is better than competing products like Anatomy TV and BodyMaps, which are con-ceptually similar but less detailed and user-friendly. Botterman used Anatomy TV as a supplement in his course, but not during anatomy lab. It earned mixed reviews among his students.