Johnson Medical, Sweden announces JV with Trivitron Healthcare

Trivitron Healthcare, one of the largest medical technology solution providers of Indian origin has recently announced its alliance with Johnson Medical, Sweden to manufacture high end and mobile modular OTs and Pendants. Through this tie up, Johnson Medical will manufacture Modular OTs and Pendants by setting up its manufacturing facility in Trivitron
Medical Technology Park.
Johnson Medical, Sweden is one of the leading global medical solution providers specialising in Operating Room Solutions which includes of Medical Gas Piping, Sterile Operating Rooms, Heat Ventilation and Air Conditioning and other services.
Trivitron has set up South Asia's first Trivitron Medical Technology Park to manufacture MT products of highest standards in a cost effective manner in India for India and emerging markets of the world.
According to Dr. G. S. K. Velu, Managing Director, Trivitron Group of Companies, "With Johnson Medical we found an ideal partner and this joint venture offers an excellent strategic fit and further strengthens Trivitron's commitment to provide cost effective MT solutions to healthcare providers in India and emerging markets of the world."
Further to that, Englam Yeo, Managing Director, Johnson Medical, Singapore Office said, "We have identified Trivitron which has created a first-of-its-kind, world class medical technology park in Chennai, India. This will be the first facility in India for the manufacturing of the most advanced modular Operation Theatres, Mobile OTs and Pendants and production of the same is expected to commence by the end of 2010."
QED Pharmaceutical picks SAS Clinical Data Integration to help clients implement CDISC standards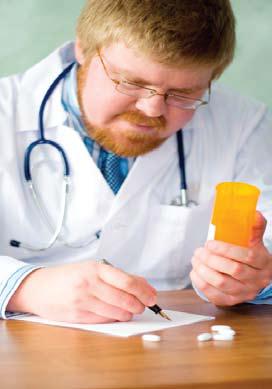 SAS, the leader in business analytics software and services, has announced that QED Pharmaceutical Services has licensed SAS® Clinical Data Integration to enable its drug development clients to more easily form partnerships with key biopharmaceutical companies. The win at QED, a global contract research organisation (CRO) with offices in India and the United States, continues the strong market momentum for SAS Clinical Data Integration. SAS, the leader in business analytics software and services, offers a comprehensive portfolio of life sciences software solutions for pharmaceutical,
biotechnology and medical device companies.
"The availability of SAS Clinical Data Integration has made it possible for QED to efficiently implement complex data standards such as the CDISC standards. The overall value created by SAS Clinical Data Integration to both QED as a service company and our clients by making them attractive partners and ensuring regulatory compliance is  tremendous," said Dr Ramana Kuchibhatla, QED founder.
According to Sudipta K Sen, Regional Director South-East Asia, CEO & MD SAS India, "The new deployment strengthens  our commitment as a partner to help organisations in taking accurate decisions and to create an impact on their business goals."
Siemens Launches SIERRA Dose Reduction Initiative in Computed Tomography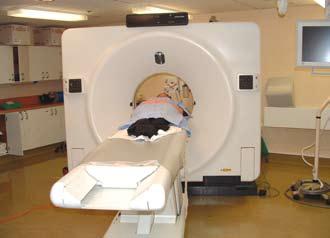 In a continual commitment to patient care and radiation reduction in computed tomography (CT), Siemens Healthcare has launched SIERRA (Siemens Radiation Reduction Alliance) and has established an expert panel to advance the cause of dose reduction in CT. The new Low Dose Expert Panel includes 15 specialists in radiology, cardiology and physics, who are internationally recognized for their publications on the subject of CT dose.
The panel's objective is to generate proposals for how manufacturers may continue to develop their technology and to help users better adapt their procedures in order to bring about further dose reduction in CT.
"Our aim as a leading innovator in the field of computed tomography is to reduce radiation exposure for all typical CT examinations below 2 mSv, which is as low as the average annual dose due to naturally occurring background radiation. We are committed to doing everything we can to help our customers reduce doses in CT without compromising the diagnostic quality of the examination in any way," said Sami Atiya, PhD, CEO, Computed Tomography, Siemens Healthcare.
Excellent image quality is vital in CT, but it is also important to keep the patient's radiation exposure as low as possible. Siemens Healthcare has already introduced measures to help its customers consistently achieve this goal. Now, Siemens  wants to take on a more active role in this field and has convened a panel of experts expressly to develop new ideas for dose reduction in CT.
Siemens will develop a low dose educational program in close collaboration with institutions. Trainers specialising in dose reduction technology will be available to work with customers to train personnel, optimise scan protocols and implement dose reduction procedures. Siemens intends to use the discussions to spur the development of new features or CT scanners and training programs for its customers.

Recommended from all portals