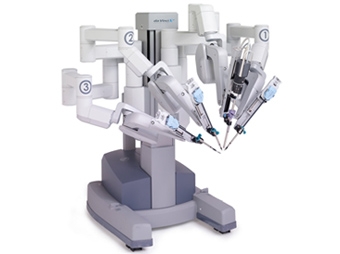 The outlook for the Robotic Surgery Equipment Manufacturing industry is mostly bright, with revenue projected to increase at an average annual rate of 14.9% to $4.2 billion in the five years to 2016. While the industry's growth will start to slow down slightly as robotic systems increasingly saturate the market, innovation and new product introduction will likely drive rapid growth. From 2011 to 2012, revenue is projected to increase 21.1% to $2.6 billion.
Nonetheless, the industry's outlook is not completely rosy. New federal regulations involving excise tax and market approval processes are expected to constrain profitability, while adversely affecting new product introductions. For this reason, IBISWorld has expanded its industry research report collection to include Robotic Surgery Equipment Manufacturing and other industries within medical devices and the life sciences sector.
The Robotic Surgery Equipment manufacturing industry has displayed healthy growth in the five years to 2011. The US economic downturn brought down the entire manufacturing sector, but it has had minimal effect on the performance of medical robotic systems. While revenue marked its lowest growth rate (over the five-year period) during the height of the recession in 2009, the industry has remained recession proof. In fact, revenue is estimated to increase at an average annual rate of 30.7% during the five years to 2011, with 28.6% growth from 2010 to 2011 to reach $2.1 billion.

Recommended from all portals