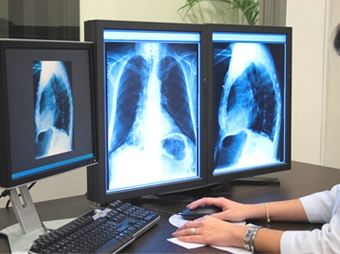 Intelerad Medical Systems announces the launch of InteleSuite(TM), a complete and customisable set of RIS/PACS solutions designed to streamline workflow and augment productivity. InteleSuite creates a new alternative that combines the KLAS Ambulatory category leader IntelePACS(R), with Intelerad's new InteleRIS(TM) offering.
InteleSuite(TM) features a comprehensive portfolio of radiology information and medical imaging components. InteleSuite highlights include: automated multi-exam scheduling, patient registration, InteleViewer(TM) and worklist, dictation or embedded voice recognition, native advanced MPR, image fusion, mammography BI-RADS reporting and tracking, workflow-integrated peer review, electronic technologist worksheets, HL7 administration tools, business analytics, and more.
"We are pleased to announce InteleSuite as the latest Intelerad solution. Over the years, our customers have been asking us to provide greater RIS functionality that meets the same high Intelerad standards for performance, usability and client service. The result is InteleSuite, which will also allow for better utilization of resources and productivity gains," says Chris Henri, Chief Technology Officer. "We are excited to offer imaging centers and hospitals this new radiology alternative that will help support their profitability and Meaningful Use objectives."
The InteleSuite offering brings RIS, PACS and industry-leading customer service and support to radiology departments and clinics. Combined with Intelerad's other solutions, InteleOne(R) and InteleConnect(TM) referring physician portal, InteleSuite is sure to meet all operational and business requirements for single and multi-site hospital and medical imaging facilities.

Recommended from all portals