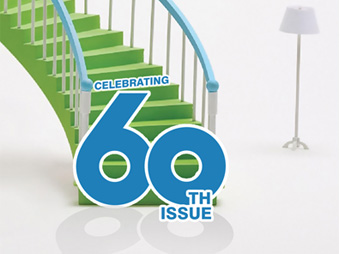 We wish to sincerely thank the readers, advertisers, contributors and partners of eHealth magazine for their valuable support and cooperation.
The journey so far has been extremely exciting and rewarding as we have been able to provide much value to our readers and subscribers. We are on a mission with a futuristic note; to disseminate information on technology changes in healthcare and communicating that to all stake-holders -physicians, patients and industry. The magazine has also been able to provide the best forum for the thought leaders in healthcare to express themselves, sharing their experience in this arena to enable its replication in other countries and situations.
We request you to share your views on eHealth magazine and let us know what more do you wish to read in eHealth in the next 60 months.
Leave your valuable comment below.

Recommended from all portals